When will we get Persona 6? The Persona franchise is as hot as never before. Half of the old installment got a re-release and some are even getting a remake. Atlus haven't officially announced the development of Persona 6 yet, but the rumors and leaks keep coming in. In this article, we summarize all the information we have.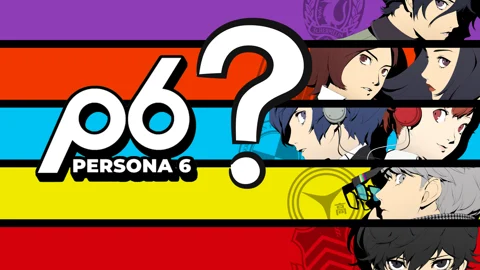 Persona has been quite a hot topic lately, with Persona 3 and 4 making their way to additional platforms, as well as the reveal of a Persona 5 card game and a new mobile game. With all these announcements, there was one notable announcement missing: Persona 6.

Fans have been patiently waiting for another installment in the mainline series amidst all these other new announcements and never gave up their hopes.
So far, Atlus only gave a small hint for Persona 6 and official announcements are limited. But let's take a look at everything we know so far.
Persona 6 Could Be A New Beginning For The Series
User "MbKKssTBhz5" shared - yet again - some new information about the Persona franchise on Twitter. Who is this user? In the past "MbKKssTBhz5" revealed the existence of Persona 3 Reload and Persona 5 Tactica before the latest announcements.
A few days ago, they talked about the sixth mainline game in the series and claimed:
Persona 6 could be different in a lot of ways, because it's being developed by mostly new Pesona team staff.
That indicates some senior Persona staff members aren't involved in the actual development. Or they are rather supervising the younger team?
But this doesn't mean it is going to have spin-off gameplay. I am discussing the presentation. P6 is a new development structure for Atlus that starts up with P3R, and the art team for the spin-offs is working on P6 with some help.

— (@MbKKssTBhz5) June 30, 2023
Did Persona 6 Get A Code Name From Atlus?
Developers often give secret code names to their projects. It seems like Atlus isn't any different in this regard. Twitter user "MbKKssTBhz5" claimed the secret Persona 6 name is "Carbon".
Atlus is using special codenames for projects lately, and one of the codenames for P6 is Carbon.

— (@MbKKssTBhz5) June 30, 2023
It is indeed possible, since "Carbon" is also the sixth element in the periodic table. In case you're curious: Persona 5 Strikers had a code name too! The name for the action role-playing game was "Masquerade".
Colorful Visual Design

You may be wondering why visual design and color are important topics in Persona. In the previous installments, the design had always a general color theme with complex meaning behind it.
Persona 3, with its melancholic and sad world, got the color blue.
Persona 4 is cheerful and dramatic and the yellow color was used to symbolize hope.
Persona 5's prominent color is red. It stands for the courage, passion, but also danger and anger.
We will definitely get a fresh and creative perspective in the next installment, with the iconic and prominent color choices at its core. With the 25th anniversary illustration from Persona we may even get a hint for the next color?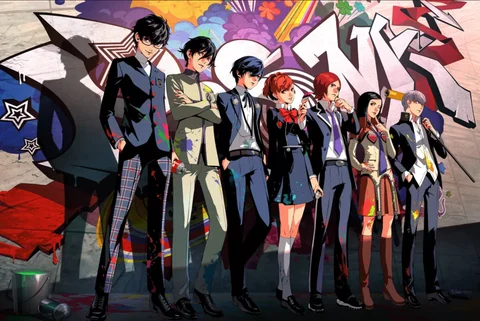 This is just speculation at this point, but it's interesting seeing the bucket full of green color next to Joker, the protagonist from Persona 5. Thinking about it, the color green indicates a new beginning and growth, also the lack of experience and envy - it's just a theory though, but we are definitely onto something here, right?
New Leaker Information
Prominent Leaker "I'm a Hero Too" is back and got some new information surrounding the colorful approach from Persona 6. Apparently, the main theme from the game changed to Back/White instead of Green. However, the color green should still be present in the game, it seems the focus is set for a different approach.
In the color psychology, black stands for mystery, power, elegance and sophistication, but also sadness and anger. While the color white stands for purity, innocence but also coldness, emptiness, simplicity.

I see a lot of potential in these two colors and a great approach from a psychological perspective.
Persona 6 Platforms
Since Microsoft and Atlus has formed and expanded their business relationship, it's unlikely Persona 6 will be Playstation-exclusive, like Persona 5 was on launch. The Twitter user "MbKKssTBhz5" isn't completely sure, since everything they saw was on PS5. So old-gen consoles could be excluded for good.

I don't know a lot because of publisher deals, but it will not come out on older consoles. I have only seen it on PS5.

— (@MbKKssTBhz5) June 30, 2023
Persona 6 Release Date
The last time leakers like "Nate the Hate", "MbKKssTBhz5" and "I'm a Hero Too" talked about the game, it seemed like Persona 6 might come out late 2024. But without an official announcement at the Gamescom Opening Night Live in cologne, a 2024 release date seems unlikely.
According to what "I'm a Hero Too" has lately said, we are on the right track of thinking. Apparently Persona 6 won't be released in 2024 anymore and the game is a bit further away than the last time he heard about it.

With so much uncertainty, all eyes a switching over to the Tokyo Games Show in Tokyo, being held in the end of September. This massive event is holding the key to finally give us a glimpse for the next installment.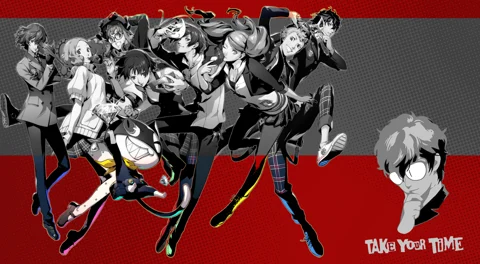 It sadness me to the core, but with the releases from Persona 5 Tactica (November 17, 2023), Persona 3 Reload and Metaphor: ReFantazio officially set for a release in 2024. I really can't see where Atlus could squeeze in a release as big as Persona 6 in 2024. It's most likely we get the game in 2025 or later. Ouch.
According to the reliable Persona insider "MbKKssTBhz5" we do really need to wait until 2025 or even beyond. It appears that Atlus is currently really aiming for a release in 2025, although going for a release in 2026 is much more likely.
The next Persona was not going to come out in 2024. Right now it's 2025, but 2026 is much more likely.

It is a a higher scale game than P5, but in many ways it will be different too. P3R is in some ways a test for this game. It will be a much larger step than P5 from P3/P4.

— (@MbKKssTBhz5) September 5, 2023
Especially, considering the Persona's 30th anniversary is also in 2026. It makes a lot more sense for the team to take their time and launch the game in time for the celebrations, rather than rushing it for 2025.
This article contains affiliate links which are marked with [shopping symbol]. These links can provide a small commission for us under certain conditions. This never affects the products price for you.