Want to get free rewards in Bleach Eternal Soul? Well, check out this article to learn about Bleach Eternal Soul codes. Here are the ones for May 2023!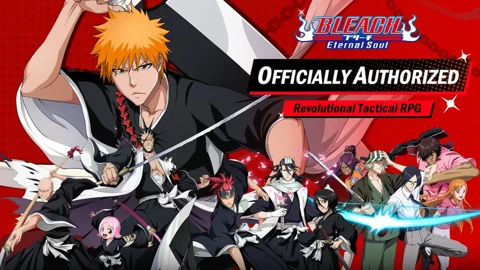 Are you a fan of BLEACH? If yes, you probably need to try Bleach Eternal Soul - the most popular video game dedicated to this anime series. The game was available in Europe and America, but now it's finally released for Asia. Still, don't confuse Bleach Eternal Soul with Bleach Immortal Soul. These are two different video games.
In this guide: you'll learn about the codes for Bleach Eternal Soul. The game has an active code system with free rewards for every player. Moreover, we regularly update this and other code articles to share only the latest information with our readers.

How To Redeem Codes in Bleach Eternal Soul
Before you discover all the codes for Bleach Eternal Soul, we need to explain to you how to use codes correctly. The process is as easy as a piece of cake and won't take longer than a few minutes. You can redeem codes in Bleach Eternal Soul even if you are not a computer genius.
Open Bleach Eternal Soul.
Once done, head to Settings by pressing the button in the top-right corner of the screen.
Press the button Redeem located in the Others section.
Insert code into the text box and press the yellow button Yes.
Voila! Rewards are on your account.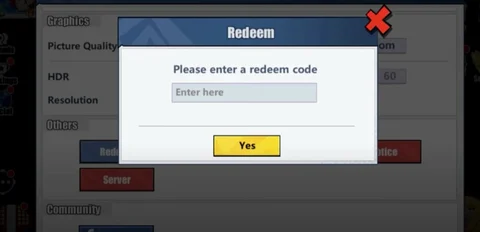 Still, don't hurry up to spend resources. To maximize profits from codes, use rewards as wisely as possible.
Bleach Eternal Soul Active Codes (May 2023)
At the moment of writing, Bleach Eternal Soul has no active codes. They will be added to this article soon. So, check it from time to time.
If you are looking for a good PC game for a low price, check out the PC Game Pass. It includes the most popular in a single monthly subscription!
Bleach Eternal Soul Expired Codes (May 2023)
Check out the list below and learn about Bleach Eternal Soul expired codes!
0505OMAEDA
0407CHAD

0212Yachiru

0211SoiFon

0209BARRAGAN

0131Byakuya

0121Yamamoto

0119LILINETTE

0119STARK
0114Rukia
HappyNewYear
1231Urahara
1230Kon
1210ISSHIN
Z7NHDPOX
1119Kenpachi
1113Tosen
1111NNOITORA
1109Ikkaku
1106Uryu
1104Sasakibe
1013ZOMMARI
1010LOVE
0929MATSUMOTO
0921GANTEN
0919Yumi
0910Gin
0909Ururu
0908HACHI
0903Orihime
0831Renji
0828DORDONI
0823Sajin
0819ABIRAMA
84AA974C
0814Shuhei
0802Isane
0801HIYORI
0731GRIM
0730KENSEI
L2WMVOPW
0715ichigo
BLFTYJEK
0707NANAO
0706WONDER
0627Findorr
0622APORRO
LoyalCompanion
0605LU
0603momo
AIZEN0529

These codes don't bring any rewards. So, don't even bother if someone suggests you use them.
Where Do You Get Bleach Eternal Soul Codes?
Want to get more Bleach Eternal Soul free rewards? Check the official developer's Facebook account. Here you can find codes and the latest news about this video game.
While you are here, check our opinion about Star Wars Jedi Survivor:
This article contains affiliate links which are marked with [shopping symbol]. These links can provide a small commission for us under certain conditions. This never affects the products price for you.