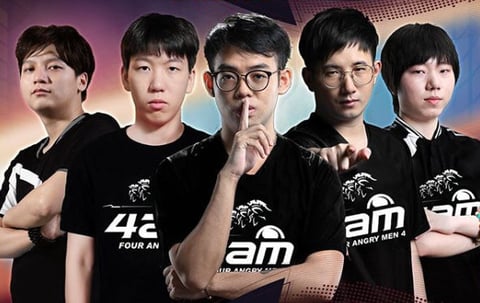 The Chinese PUBG team Four Angry Men better known as just 4AM is now officially entering the Dota 2 scene with a superstar roster!
We've only heard rumors in the past month but here we are, 4AM have announced they'll be joining the Dota 2 competitive scene. What's so exciting about it? The team's line up of course!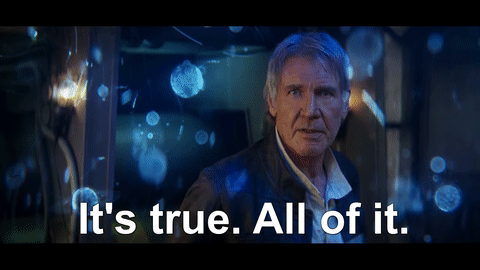 Well, most of it. According to the leak, the last two members of 4AM were supposed to come from Team Aster. Four Angry Men made their announcement, and we can clearly see the full roster and it's all familiar faces from the past few weeks.
Here's the full stack:
Zhang "Eurus" Chengjun
Lu "Somnus丶M" Yao
Zhou "Yang" Haiyan
Xu "fy" Linsen
Ru "RedPanda" Zhihao
Bai "rOtK" Fan (coach)

Somnus and fy left PSG.LGD. Yang, rOtK and Eurus left Vici Gaming and made it all possible. The final piece of the puzzle is RedPanda who last played for Sparking Arrow Gaming.
This new roster gathers some of the best players in China in a single team. Will they find the success everyone expects them to?
PSG.LGD, Invictus Gaming, and EHOME With New Rosters
PSG.LGD
After losing two players it was only natural that PSG.LGD will be looking for fresh blood to fill the missing slots. Not a whole lot was left after Somnus and fy decided to leave the team. Ren "eLeVeN" Yangwei was loaned to Vici Gaming, while Yang "Chalice"' Shenyi and Jian Wei "xNova" Yap moved to EHOME. This left LGD with literally 0 players and they signed an entirely new roster.
LGD.DOTA2 Roster Adjustment pic.twitter.com/nsbKYYph3s

— LGD Gaming (@LGDgaming) September 16, 2020
The new PSG.LGD Dota 2 roster is as follows:
Wang "Ame" Chunyu
Cheng "NothingToSay" Jin Xiang
Zhang "Faith_bian" Ruida
Zhao "XinQ" Zixing
Zhang "y`" Yiping

Invictus Gaming
IG also announced their two new rosters for the 2020-2021 competitive season.
Invictus Gaming DPC 2020/21 roster annoucement:

iG.Dota2: flyfly, Emo, JT-, kaka, Oli~

iG.Vitality: doodle, ButterflyEffect, Irving, Dust, QYQX

Coach: super, dogf1ghts
Analyst: Simba
Manager: Daydream

We are ready for the new season, new challenges and new journey! #iGDota pic.twitter.com/pGX8UUztaI

— Invictus Gaming (@invgaming) September 14, 2020
For the main squad that's:
Jin "flyfly" Zhiyi
Zhou "Emo" Yi
Thiay "JT-" Jun Wen
Hu "kaka" Liangzhi
Chan "Oli~" Chon Kien

For iG Vitality it's the following:
Lin "doodle"' Zikai
Ni "ButterflyEffect" Weijie
Li "Irving" Jian
Zhou "Dust" Shiyuan
Cui "QYQX" Chenyang
EHOME
Since Chalice and Xnova moved to EHOME the Chinese organization also formed a new team:
Song "Sccc" Chun
Guo "Xm" Hongcheng
Yang "Chalice"' Shenyi
Zhou "Yif" Yifu
Jian Wei "xNova" Yap
That's about it for the Chinese Dota 2 mega-shuffle.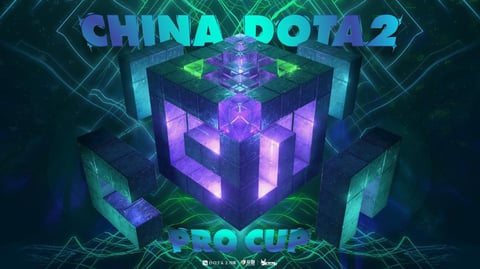 China Dota2 Pro Cup Season 1
The next big Dota 2 event for Chinese fans is about to start tomorrow as the China Dota2 Pro Cup Season 1 is set to kick off on September 17 and last until September 28. With $80,000 on the line and a total of 10 teams, it'll be a spectacle. Here's also the full list of participants:
PSG.LGD
Invictus Gaming
EHOME
Vici Gaming
Royal Never Give Up
Team Aster
Sparking Arrow Gaming
Team MagMa
LBZS
MelonMan
It'll be a battle of the new rosters and we're excited to see who'll take the champion's title! The only sad thing is that we won't see 4AM in action but we're sure the team's first tournament is that far away.
The Dota 2 Collector's Cache 2020 Skins, Part 1

View gallery
What do you think about the Chinese superstar team? Will it dominate the region? Share your opinion on our Facebook page!
Stay tuned for more Dota 2 news and check out EarlyGame or the EarlyGame Youtube channel for everything gaming and esports.