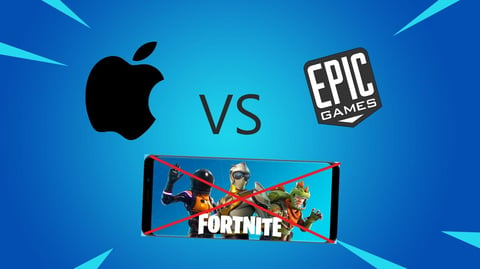 Apple issues a statement refusing to make an exception for Epic Games and now Epic takes Apple to court - with plans to sue Apple over removing Fortnite from the App Store.
If you haven't been following the battle between Apple and Epic Games check out how it all began:
Epic Games has defied the App Store Monopoly. In retaliation, Apple is blocking Fortnite from a billion devices.

Visit https://t.co/K3S07w5uEk and join the fight to stop 2020 from becoming "1984" https://t.co/tpsiCW4gqK

— Fortnite (@FortniteGame) August 13, 2020
The TLDR: Apple removed Fortnite Mobile from it's App Store over in-game purchases that violated Apple's App Store guidelines.
On August 28, that is the day Apple plans to ban Epic Games - full stop. That's right, not to ban Fortnite, that already happened, but to remove Epic Games' ability to publish apps on the store.
On Monday, Apple issued a statement to Epic Games:
"We very much want to keep the company as part of the Apple Developer Program and its apps on the Store. The problem Epic has created for itself is one that can easily be remedied if they submit an update of their app that reverts it to comply with the guidelines they agreed to and which apply to all developers. We won't make an exception for Epic"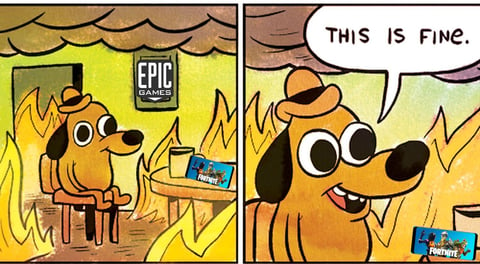 No exceptions will be made for Epic Games and now the problem goes well beyond Fortnite Mobile. Because if you were not aware, Epic Games also distributes the Unreal Engine. Like the App Store, the Unreal Engine is used by numerous gaming developers to make games that are also distributed on the App Store. The relationship between Apple and Epic is a symbiotic one in the gaming, development, and publishing ecosystem.

Epic's lawyer fire back with their statement:
"The court cannot, on today's motion, level the playing field against Apple. But the court can order that while its practices are being litigated, Apple cannot retaliate by blocking Fortnite and tools for the Unreal Engine and harm the hundreds of millions who -- especially in this time of social distancing -- use Epic's software to play, build and stay connected."
If you don't speak lawyer, do not panic - stay calm, we got you covered. Epic's lawyers are attempting to legally block the actions that Apple will take against Epic Games on August 28. The actions that would remove the company from the App Store completely. They are asking the California Federal Court to stop Apple from removing Epic Games from the App Store by leveraging the value the Unreal Engine provides to many other developers. According to the statement from Epic's lawyers, they plan to also take the Unreal Engine with them if Apple goes through with the ban.
What started as a simple dispute between Apple and Epic could snowball into a huge Anti-Trust legal case. It seems that Apple is making an example out of Epic Games and this looks like a Huge company bullying another company. Now, it is anyone's guess where this legal battle will go - but it seems to be far from over.
Like what you see? Go ahead and check out EarlyGame for all your favorite games like Fortnite and other games' news!