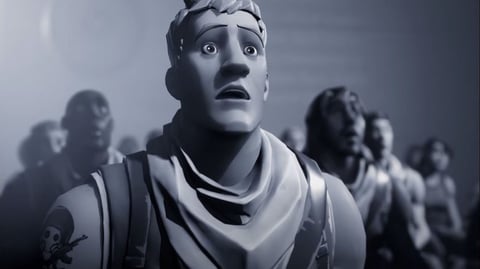 The dispute between Apple and Epic is far from over. After the antitrust lawsuit on Monday, the further trial will not take place before July 2021. This one's not ending anytime soon.
Epic is seeking an injunction that would force Apple to add Fortnite back to the iOS App Store. A federal judge presiding over the high-profile antitrust case between Apple and Epic Games now says the trial cannot continue until July 2021. A court battle that could transform the digital economy.
Today is the first Apple vs. Epic court hearing... hope things go well

— 1% Ducky (@duckybtw) September 28, 2020
The Epic: Apple Beef
Apple had removed Fortnite in August after Epic released a software update for the app that allowed players to bypass Apple's in-app payment system - a move that is contractually prohibited. Apple then removed Fortnite from their App Store, but they were already prepared for this with a lawsuit and a full advertising campaign.
Beef Taken to Federal Court
Apple and Epic Games argued in federal court on Monday over whether to re-introduce the popular game to Apple's App Store, citing antitrust arguments that could transform an important part of the internet economy and the way people use smartphones.
Judge Yvonne Gonzalez Rogers of the United States District Court for the Northern District of California viewed many of Epic's allegations with skepticism and told the company several times at the hearing that she was not convinced by its arguments or strategy.

Epic knew they were breaking their contract with Apple when they released the update, but did so anyway, she said, accusing the company of dishonesty.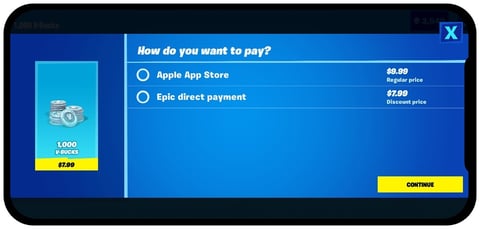 Apple has justified its App Store policy in part to protect consumers from security risks and malicious software. Epic countered that it was a credible company that had been in the iOS App Store for years and did not pose a security risk. Yvonne Gonzalez Rogers ruled, however, that this was not the issue at hand.
Epic's lawyers admitted that the company had broken its agreement with Apple, but claimed that Epic simply refused to comply with an anti-competitive agreement and that enforcing litigation was part of Epic's plan.
In response, Judge Rogers said she was inclined to agree with Epic's claim that "there is a riot in the marketplace about the lack of competition for [the distribution of] iPhone apps. You read the newspapers, I read the newspapers, it's there". However, Judge Rogers also said that this particular case may not be the right one to make this argument "given the level of competition for mobile games".
Apple, for its part, claimed that Epic CEO Tim Sweeney is trying to lead a developer revolt that hits the core of Apple's business model.
"Mr. Sweeney is trying to be the pied piper of other developers," said Apple attorney Ted Boutrous. He said Epic wants others to "cheat, break their agreement and smuggle in software to bypass the review of apps. A judgment in Epic's favor would be "green light for other companies and that would be very dangerous," he argued.
After three hours, Rogers ended the hearing.
The second hearing for Apple vs Epic Games is over!

* Epic Games had the opportunity to fix everything by going backwards but they have rejected it.

* THERE IS NO SOLUTION and the next hearing will be on January 6, 2021 but this would not be solved until July.

#FreeFortnite pic.twitter.com/r6W0BkR5bk

— InfLeaks- Fortnite Leaks (@InfLeaks) September 28, 2020
Beef Far from Over
The case is seen as a potentially groundbreaking trial that will test the limits of antitrust law, Rogers said. She did not name a timeframe for a decision on the interim injunction. However, she said that given her timetable, the case is unlikely to go to trial before July 2021. She also said she thought it was appropriate to leave the decision to the jury. She is expected to decide in the coming days whether Apple needs to reinstate Fortnite in its App Store and in the meantime support Unreal Engine, Epic's software development tools.
We will see if Apple has to comply with Epic's request for an injunction. In any case, Monday's heated discussion promises that the two technology giants still have some way to go. Meanwhile, the Fortnite players can make themselves comfortable with a bag of popcorn in the front row.
Stay with EarlyGame for more quality Fortnite content. You can also check our YouTube channel for some visuals if reading's not your main thing.