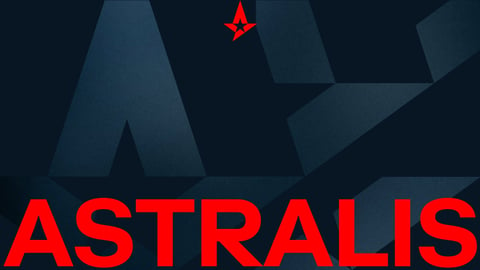 Astralis have decided to make their name know in League of Legends and FIFA. The team name that strikes fear into CS:GO professionals' hearts will finally make an appearance in a different esports. This means the death of Origen and Future FC.
Astralis Erase Origen and Future FC
CS:GO fans know who Astralis are very well. League of Legends and FIFA watchers might be wondering what the hell we are talking about when we tell them that this same organization has been putting out a squad in both these games for nearly two years in LoL's case and a little over a year in FIFA.
That's because Astralis Group's teams there did not hone the Astralis name. That is no more.
A NEW ERA BEGINS.

One brand. One Family.#ToTheStars pic.twitter.com/ba89oz365p

— Astralis Counter-Strike (@AstralisCS) September 15, 2020
The Danish organization is making the step to broaden its brand recognition and is officially bringing the Astralis name to LoL and FIFA. The names previously used for the org's representatives in those games - Origen and Future FC, respectively, will be replaced by the name and red star logo that is so familiar to any CS:GO fan out there.
Through the merger of all activities and our team brands, we position ourselves as a leader in international esports. The red star is iconic in the esports scene and we have made the strategic decision to dedicate all resources to creating a truly global brand in esports and gaming. Digitally, physically and team wise, all our future activities will be done in the Astralis name and based upon the same values that characterize the organization.

Anders Horsholt, Astralis Group CEO
This change doesn't mean all that much in practice, yet it would still be amazing to see that red star flash on the Worlds stage. If they ever get there. Also, I am definitely not a communist. Just have a thing for red stars and all entities being put under a single state of control. Hmmm...
Stay with EarlyGame for more quality CS:GO content. You can also check our YouTube channel for some visuals if reading's not your main thing.