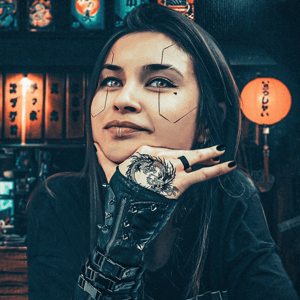 Francesca Schulz
Immerse yourself in new worlds, be a virtual character and experience adventures that would be far
too risky for reality. Who wouldn't want to do that? My little self was definitely excited about it and
still is today. I originally trained as a communication designer with a focus on editing and film. After
that, I was faced with a huge question mark. Where would it all go? So many possibilities and
interesting jobs. In the end, I let myself be guided by my intuition, which, by the way, was fed with
numerous hours of play. So it's not surprising that my confused soul found a place at EarlyGame and
produces maximum high quality content for you every day.