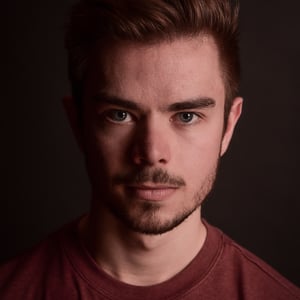 Valentin Kiss
As a video editor and motion graphics designer at EarlyGame, I create the gaming videos you're all here for, am I right? I'm mainly focused on the game categories League of Legends and Valorant. Riot Games fanboy here I guess. I dare you to find a topic we didn't cover yet in our guides. Having thousands of hours of playtime in these games does definitely help in creating awesome videos.
But not only do I cover all your gaming needs on our website, but also on YouTube with our Daily News.
When I'm not editing videos for earlygame.com, YouTube, or a client, chances are I'm working on dashing new designs for the Social Media Team. Motion Graphic Design is no longer just a hobby for me, but now also a big part of my work at EarlyGame.
Being so young and at the beginning of my career as a creative, always improving my work and learning new skills is my No.1 goal. What better place to do so, than a thriving new gaming startup, am I right?