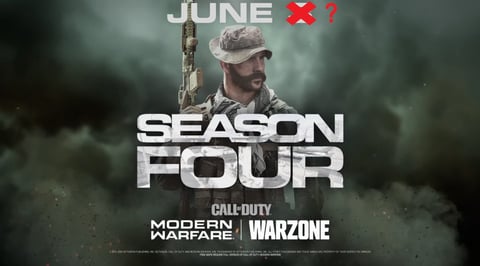 Call of Duty: Modern Warfare Season 4 was supposed to begin today, June 3. Just last week we reported about the start of the new season on June 3 and what new content we can expect. All of that has gone to the bin, at least for now.
A small playlist update was released without much announcement at the end of last week, which added the long-craved Duos mode to Warzone. Fans of the Battle Royale have been wanting the Duos mode, which is standard for the genre, since the release of Warzone. We suspected that Season 4 would bring the much-requested mode, but Infinity Ward beat us to it.
Duos. pic.twitter.com/tuxZKZLR4D

— Call of Duty (@CallofDuty) May 29, 2020
A Twitter announcement revealed that Call of Duty: Modern Warfare Season 4 itself will be postponed, as will be the launch of Season 7 for Call of Duty: Mobile.
In the aftermath of George Floyd's killing by police officer Derek Chauvin, protests against police brutality have been taking place all over the US for several days, often leading to clashes between protesters and police. Many organizations and individuals around the world have already spoken out in the fight against racism and police violence, the video game industry not being an exception.
June 2, 2020
The start of Season 4 has been postponed to a later date as the focus should not be taken away from the fight for equality and justice. Activision expressed their support for all those protesting against racism alongside the message announcing Modern Warfare Season 4's delay.
Electronic Arts did a similar thing a couple of days ago by postponing the NFL Madden 2021 trailer indefinitely. Same as Activision, the publisher stated that there are more important things right now than video games. The question still stands whether taking away one of the main escape routes in troubling times is the best approach to take.