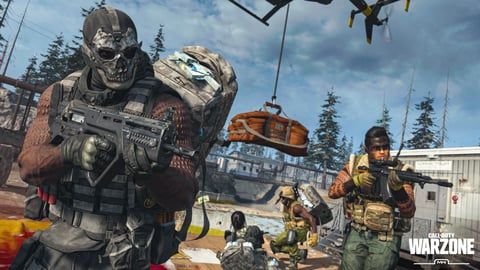 Call of Duty finally caught up with the Battle Royale hype and it was about time. A bit late to the party, Call of Duty Warzone offers a wild mix of some of the other popular titles.
The latest Battle Royale came out this Tuesday and so far it's looking good. Warzone manages to fix some of the previous errors that Call of Duty. Let's never forget Black Ops 4, may it rest in peace, and the fact that players were asked to pay $60 in order to join in. It seems Activision learned from their mistake, as Warzone is free for everyone. But what makes it different than the rest?
Ranking up in Warzone
Players who own the original Call of Duty: Modern Warfare will be able to access the game from a new panel. They'll also have a unified experience with the CoD Multiplayer and Black Ops as any progress will carry over, including Battle Pass. New players will start at rank Private (Level 1) and grind their way up to the maximum of Command Sergeant Major V (Level 55). Gaining levels will unlock new weapons, new skins and perks.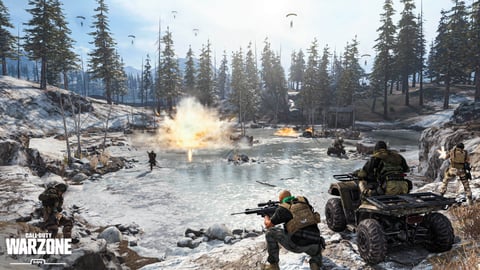 Plunder Mode
Call of Duty: Warzone will feature two modes to play in. By now we're all quite familiar with the first one – Battle Royale. The rules remain the same, be the last squad left standing. At launch, squads are made up of three players each, but this could be subject to change in the future, especially during special events. Teammates can be redeployed and there's even a Gulag which is basically a 1v1 Deathmatch where the winner gets redeployment.
Plunder Mode offers a different approach to the game. Teams are once again made of three people, but everyone respawns after a set amount of time. The goal – make more money than any other team. Collecting cash won't be enough as players will have to deposit them and defend while the process finishes. Not all held cash will be dropped on death but a good portion of it will be picked by the enemy.
Battle Pass
The full Battle Pass experience includes 100 tiers for players to unlock through playing Warzone, CoD Multiplayer or Black Ops. The first 20 tiers will be free for everyone, even the Warzone free to play users. If you want to advance further than that you'll have to purchase the full Battle Pass. Free to play Warzone players get the following when they buy a pass:
Instantly grants two playable Warzone Operators - Ghost 'Jawbone' skin and Thorne 'Marshland' skin plus their respective Operator Missions to unlock more skins for each Operator.
11 total Operators and 12 total Operator Missions to unlock additional skins for each Operator. This includes the two Operator Missions for the iconic Modern Warfare Operator – Ghost.
21 weapon blueprints (3 blueprints earned at free tiers within the Battle Pass system). These 21 blueprints include two handguns, one melee weapon, and 18 primary weapons which can be used in Warzone loadouts.
1300 Call of Duty Points which can be used to purchase future Battle Passes or go towards cool Store items like the Tomogunchi, a watch featuring a virtual pet that develops and grows based on how you play.
Finishing Moves, XP and Weapon XP Tokens, calling cards, emblems, weapon charms, and more.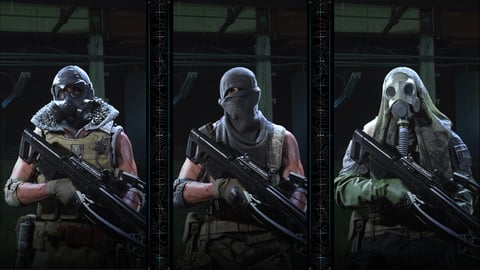 Operators
Call of Duty: Warzone will feature Operators, also known as the playable characters in the game. They're split into two factions – Coalition and Allegiance. Each of them consists of special forces squads. For Coalition those are:
For Alegiance they are:
There's a couple of operators for each squad as the total number of playable characters stands at 23. Each of the characters is unlocked through different means – some can be obtained by completing in-game challenges, while others will require you to purchase the Battle Pass. Factions appear to have no relevance so far as the main goal of the game is to survive, but we might see themed events in the future. The operators themselves are purely cosmetical and have no special abilities from what it seems so far. Judging by that, Warzone will be more of a direct competitor to Fortnite and PUBG than Apex Legends.
Warzone doesn't bring anything groundbreaking into the Battle Royale genre and it doesn't need to. Simply fixing its past errors by making the new title free to play and the addition of a new game mode might be enough to attract a good deal of players.