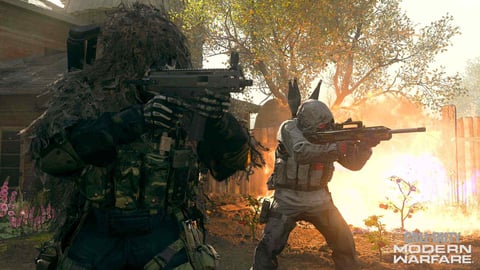 Call of Duty: Modern Warfare and Warzone Season 5 has just started and has brought us two new weapons among other things. We tried them both and are coming with a setup guide for one of them – the ISO submachine gun, with a setup guide for the AN-94 to follow in the near future.

The ISO in Short
The ISO is unlocked at Level 15 via the Season 5 Battle Pass. As an SMG, it faces tough competition by the MP5, the MP7 and the Fennec, all of which are among the most popular weapons in both Modern Warfare and Warzone.
It will probably not turn the meta upside down and in our opinion, it cannot trump any of the previously mentioned SMGs. That doesn't mean it's bad on its own terms. The ISO is a very solid submachine gun that does exactly what you expect it to do. It has a high rate of fire and an easily controlled recoil which makes it good at short distances and for securing buildings. If you are bored with the MP5 or Fennek, you will find a solid alternative here.

How to Set Up the ISO
You get the best out of the ISO with this setup: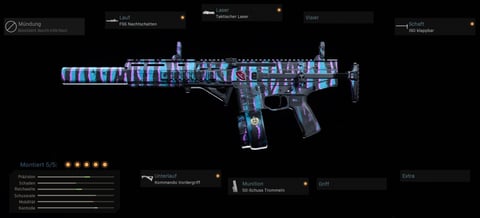 The most important thing here is to maximize the effective range and bring in a larger magazine since the regular 30 rounds go out extremely fast:
Barrel: FSS nightshade
Laser: Tactical laser
Stock: ISO foldable
Underbarrel: Commando Fore Grip
Ammunition: 50-shot drums
The barrel offers us the most advantages because it has an integrated silencer and increases range and bullet speed. With the 50-shot magazine, we make sure that we always have enough bullets in the magazine to take out several enemies, because the ISO, like the Fennec, eats through the magazine in no time. With the stock and the laser, we increase the speed of aiming and compensate for the disadvantage of the big magazine. To further reduce the recoil, we take the Commando Fore Grip.
This setup makes the ISO a submachine gun with good balance between high rate of fire and good range. Those who have already unlocked it should definitely try it out. It might still not be the MP5, but it's got its own merits.

Stay with EarlyGame for more quality Call of Duty content. You can also check our YouTube channel for some visuals if reading's not your main thing.