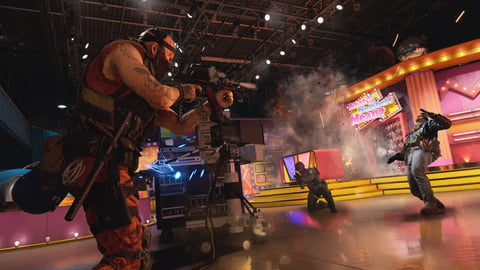 Treyarch have released a new playlist update for CoD: Black Ops Cold War. Besides many small changes, there is one particularly exciting new feature: the new playlist called Face Off! Here's all you need to know about it!
Treyarch have released a new playlist update for CoD: Black Ops Cold War in the dark Monday evening hours. This update brought several interesting things with it. The most intriguing part of it is the new playlists. Especially the brand-new Face Off playlist!
Treyarch have summarized all the news in a tweet, offering everything from Daily Challenges and double Battle Pass XP to new playlists have some nice little pre-Christmas gifts in store.
Now live in #BlackOpsColdWar:

* Double Battle Pass XP through Dec. 28th
* Daily Challenges in MP and Zombies
* Face Off (3v3 TDM, Dom, Kill Confirmed on Gunfight maps)
* Raid 24/7
* Nuketown Holiday 24/7
* Prop Hunt
* Gunfight

— Treyarch Studios (@Treyarch) December 22, 2020
What grabbed our interest are the new Featured Playlists: Raid 24/7 and Face-Off! The former is self-explanatory: the classic map from CoD: Black Ops 2 is now playable in Black Ops Cold War 24/7, in TDM, Domination, Kill Confirmed, and Hardpoint modes. We're looking forward to it, Raid is a superb map and a nice addition to BOCW.

Best Tactical Rifles in Call of Duty: Black Ops Cold War

View gallery
Face Off offers CoD players a brand-new experience. This playlist comes with 3v3 matches in TDM, Domination, and Kill Confirmed on four brand new Gunfight maps: Game Show, ICBM, Subway, and KGB! This playlist sounds pretty promising: the smaller Gunfight maps provide the perfect stage for intense, tight close-quarters battles. The modes in the playlist offer an even faster gameplay experience than the original Gunfight mode, the Face Off playlist promises to be a lot of fun.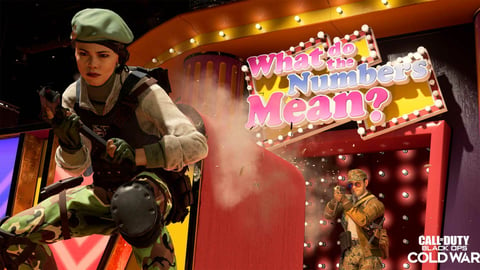 The new Face Off playlist sounds really promising and we're looking forward to some tight fights that are the core feeling of intensity in CoD: Black Ops Cold War multiplayer. If you really want to see every detail about this playlist update, you can check them out on the official Treyarch website. It's worth it!
For more CoD content, like our CoD Warzone Guide: New Airport Bunker, stick with EarlyGame! If you prefer the video format, then check out the EarlyGame YouTube channel.
Original article by EarlyGame's Faris Delalic.