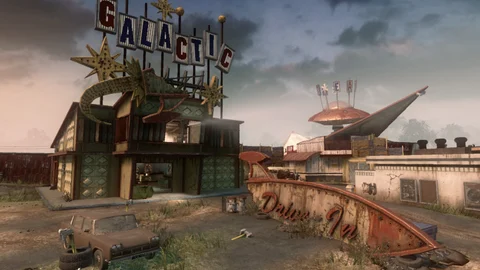 Black Ops Cold War is getting Drive In, a classic Multiplayer map from Black Ops 1 back in 2010. BO1's Drive In is coming to Black Ops Cold War in style, and we are sure-as-hell excited. Here is our BOCW Drive In Map Guide...
As usual, before we break down BOCW Drive In for you in greater detail, it's best to establish the map's context. Drive In was originally a Call of Duty: Black Ops map from the Annihilation DLC pack back in 2010. It has a pretty awesome setting: an abandoned Drive-In Movie Theatre! As the map's description read in Black Ops 1:
"Close-quarter fights and powerful overwatches at an abandoned outdoor cinema"
Drive In is being re-done for BOCW's multiplayer mode in Season 5, and it could turn out to be a really fantastic addition! Anyway, enough boring little details: here's our BOCW Drive In Map Guide!
Are you hyped for BOCW Season 5? Are you excited to play the new BO1 Drive In remake in Black Ops Cold War? What else is coming? Well, there are a ton of other maps coming, so here are our other map guides!
[UPDATE: August 26, 2021]
BOCW Drive In Map Coming With August 26 Playlist Update
Black Ops Cold War's Drive In remake is coming in this week's Playlist Update, as confirmed by Treyarch. Drive-In, as well as Drive-In 24/7 will be added to the game this week, probably with the Playlist Update on August 26/27. Treyarch did not specify whether this was, in fact, part of the Playlist Update, but we can pretty much confirm it because they bunched the news together with a bunch of other additions. Once the map is out, we will update this article with the latest information and a more up-to-date map guide for BOCW Drive In.
Coming this week in #BlackOpsColdWar:

Drive-In & Drive-In 24/7, a special up-close-and-personal version of Double Agent, 3v3 Knife Fight, and 2X Battle Pass XP Weekend!

— Treyarch Studios (@Treyarch) August 25, 2021
[ORIGINAL ARTICLE]
BOCW Drive In Map Guide: The Map
Drive In from Black Ops 1 was a small map set in an abandoned Drive-In movie theater. The map featured space for both close-quarters combat and also sniping, as the map was so tiny that it was very easy to swarm other players. The drive-in theatre, called Galactic Drive-In, was a long and asymmetrical map that housed a variety of play-styles. Check out the original Drive-In map from BO1: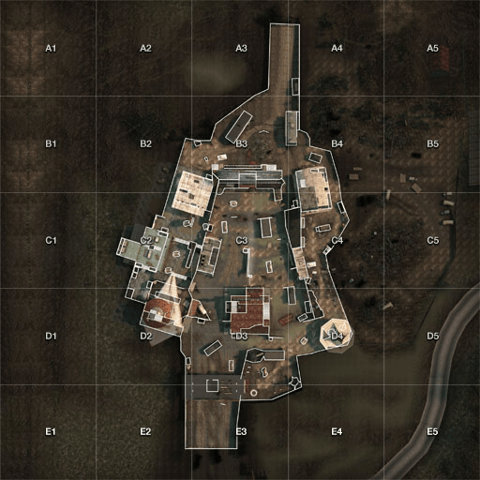 Please keep in mind, of course, that this is the Black Ops 1 version – as of writing, BOCW Drive In is yet to be released. We will update this article once Black Ops Cold War Season 5 goes live on August 12, and we have been able to check the map's remake out.
BOCW Drive In Map Guide: Gameplay Overview & Tactics
BOCW Drive In will likely be excellent for both medium and long range combat due to how open the map is. There are no winding corridors to make close-quarters combat easy here. Instead, the wide-open area makes it very easy to be shot down by a sniper. To make matters even more intense, the map is very flat, and you can see long distances uninterrupted.
We recommend, in particular, the use of Assault Rifles and LMGs instead of more short-range weapons. Alternatively, we would suggest that players use Sniper Rifles but also keep moving to make sure that other Snipers do not own in on your position. This is quite a difficult map to get right, but it sure-as-hell was fun in BO1, and we are sure that BOCW Drive In will be a hit!

Read More:
Welcome to EarlyGame, your one-stop-shop for everything Esports and Gaming. Check out MyEarlyGame for an exclusive and customizable experience, and to become part of the EarlyGame family. Get engaged on Twitter and Facebook.