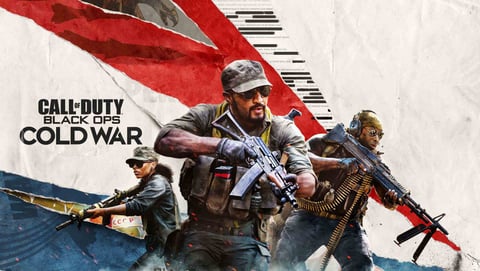 In another bout of rumors, an open-world style Zombies mode dubbed 'Outbreak' has been leaked for Call of Duty: Black Ops Cold War Season 2. Due in late February, Season 2 will follow a major comeback for Call of Duty, with Season 1: Reloaded revitalizing Zombies mode in BOCW.
It seems that we are back into the seasonal leak cycle. We feel a tad sorry for Treyarch, with all of us hungry fans storming the gates month after month, season after season, cannibalizing what they want to keep secret. This time – only a week after Season 1: Reloaded dropped its last major batch of content – we have one of the biggest leaks to come so far...
The latest leak has its source on Twitter, when @Okami13_ tweeted the following:
Ok, back to retirement. pic.twitter.com/ZPWcGmAHyH

— Okami (@Okami13_) February 10, 2021
The leak of this new 'Outbreak' mode is perhaps one of the most exciting things to come to Black Ops Cold War so far. Firebase Z was awesome, but hey, it was still a pretty traditional map. The idea of a more 'open world style' map is super intriguing, and would be a fantastic way to bring more focus to co-op gameplay.
Survival games are a huge genre – maybe we could see Zombies head more in that direction? With the leak calling it a "Treyarch-style" PVE mode, there are a lot of options for 'Outbreak', and we can't wait to see if this leak is legitimate. As this Reddit user noted, Okami does have a history of being correct about his leaks...
Rumor: Call of Duty Black Ops Cold War Adding Open World Zombies Mode from GamingLeaksAndRumours
It is a reasonably uncommon thing to see Zombies in other Call of Duty modes. However, it is not without precedent, as Treyarch's last game Black Ops 4 featured Zombies in its stellar Blackout Mode. We love the idea of a more extensive Zombies experience being built up over Black Ops Cold War's future seasons – and this could be a fantastic start!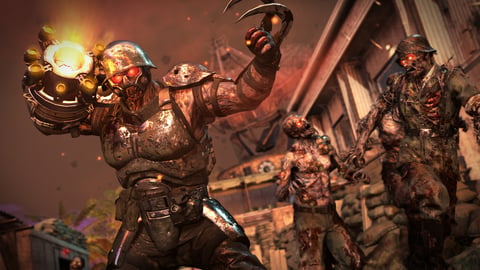 Season 2 should be releasing upon the expiry of Season 1's battle pass, which is due on February 24. That means it might not be much longer until Season 2 kicks off and, if these leaks are to be believed, we could be launching into Outbreak. What an exciting development!
We have covered Black Ops Season 1 and Season 1: Reloaded extensively here at EarlyGame, and will be continuing our coverage when Season 2 drops.
READ MORE:
For more exciting Call of Duty: Black Ops Cold War news, guides and facts, stay right here on EarlyGame! Do you believe this latest leak? Let us know on Facebook and Twitter, or shoot us a message on our Discord!