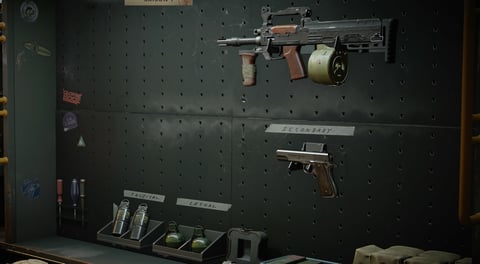 We're slowly working our way through all the weapons in Call of Duty: Black Ops Cold War, bringing you the best setups for each weapon. Today, we'll be talking about one of the new Season 1 weapons: the Groza.
Are you just getting into Call of Duty: Black Ops Cold War and looking for the best weapons in the game? Well, don't you worry! We are testing all the weapons out and giving you the best setup for each of them.

Best Tactical Rifles in Call of Duty: Black Ops Cold War

View gallery
The Groza is one of two new weapons added with Season 1 – the other being the MAC 10. It is unlocked at level 31 of the Battle Pass and is kind of a mix between a submachine gun and an assault rifle. Thanks to its compact design and the highest rate of fire in the assault rifle class, it's perfect for fast-paced run-and-gun gameplay, but can still dish out some serious damage at medium to long ranges. This makes it a good all-rounder for those who don't want to commit exclusively to short or long range fights.
Groza Setup
As always, we again present the five best weapon attachments for the Groza. Thus, all players, even those who do not use the Gunfighter wildcard, have the opportunity to use this setup!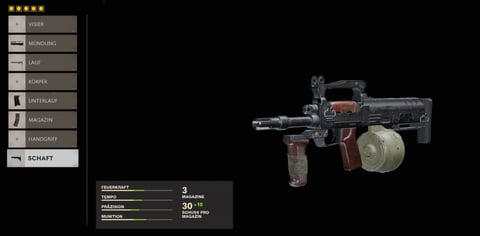 With these attachments we improve all the stats of the weapon and make it a real beast:
Muzzle: KGB Eliminator
Barrel: 16.2" GRU Composite
Underbarrel: Spetsnaz Grip
Magazine: 40 Rnd Drum
Stock: KGB Pad
The muzzle and underbarrel eliminate just about any recoil. With the KGB Eliminator we reduce vertical recoil by 17% and get 85% muzzle flash concealment, the Spetsnaz Grip reduces horizontal recoil by 20% and vertical by another 6%. The GRU barrel is really interesting because it has no drawbacks at all, it just improves range and bullet velocity by 25% each. Finally, with the KGB Pad, we improve our agility. 30% faster sprint-to-fire time and 40% higher aim walking movement speed. The large magazine ensures that we don't have to constantly reload.
This setup makes the Groza very agile and dangerous at all distances. Try it out, she's incredibly fun!
For more Call of Duty news and updates, like our bunker guide to the New Rebirth Island Bunker, check out EarlyGame.