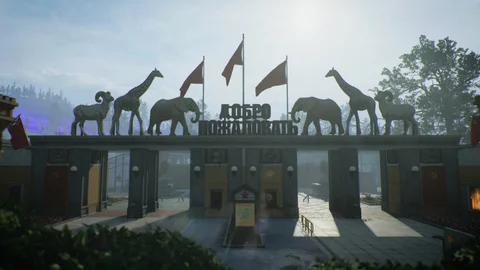 Black Ops Cold War is getting Zoo, a classic Zombies map from Black Ops 1 back in 2010. BO1's Zoo came as a new Outbreak Region in BOCW Season 4, but now it is coming as its own Multiplayer map in Season 5. BOCW Zoo is located in the Ural Mountains, Soviet Union, and is a fantastic classic map. In this article, we take a look at BO1 Zoo in BOCW, what Zoo will be like in this upgraded version, and a few tips and tricks for Zoo in BOCW Season 5. Here is our BOCW Zoo Map Guide...
As usual, before we break down BOCW Zoo for you in greater detail, it's best to establish the map's context. Zoo was originally a Call of Duty: Black Ops map from the Escalation DLC pack back in 2010. It has a pretty awesome setting: an abandoned Soviet Zoo! As the map's description read in Black Ops 1:
"Best dry-aged meat this side of the Ukraine. Aromas that will tantalize the senses."
It was re-done for BOCW's Outbreak mode in Season 4, and now it seems that it is making the leap to BOCW's Multiplayer in Season 5. Anyway, enough boring little details: here's our BOCW Zoo Map Guide!
Are you hyped for BOCW Season 5? Are you excited to play the new BO1 Zoo remake in Black Ops Cold War? What else is coming? Well, let's get you up-to-date on everything Season 5!
[ad_placment]
BOCW Zoo Map Guide: The Map
BOCW's Zoo Multiplayer Map will, much like the original in Black Ops 1, likely be a medium-large map set in an urban zoo. The original featured old animal exhibits and cages, as well as shops and a few dried-out fountains. The map also featured a monorail that was quite important for players who wanted to cross the map efficiently. BOCW Zoo will be a 6v6 map, and with the verticality that comes with the map's monorail, it is certainly a map that people either love or hate. Many love to hate it! Check out the original map from BO1: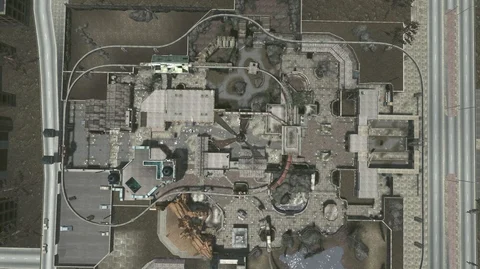 Please keep in mind, of course, that this is the Black Ops 1 version – as of writing,BOCW Zoo is yet to be released. We will update this article once Black Ops Cold War Season 5 goes live on August 12, and we have been able to check the map's remake out.
BOCW Zoo Map Guide: Gameplay Overview & Tactics
Zoo is a map with a lot of depth, both physically and from a gameplay perspective, and we would recommend sticking to the shadows, and looking out for snipers. The thing about the original version of Zoo on Black Ops 1 was that it was a dark map, with wide shadows, making many players hard to see between the ominous buildings. People get very sneaky on Zoo, so keep an eye on the back of your head, and get to know this labyrinthine map before even trying to get competitive.
We are not sure what changes will come with the BOCW Multiplayer version of Zoo, but the original version of the map was fantastic for Team Deathmatch, but not so great for Domination. The thing about Zoo is that it is a map that we can't offer a huge amount of advice on yet, as we are not sure what it will be like when we get it in BOCW Season 5. What we can say, however, is that we love the variety in this map, and we hope that it retains all those little hidey-holes that made the original so wonderful to play. It will take some learning, but it will be incredibly rewarding once you have mastered this map!
Please keep in mind that, as we literally just said, this guide is purely based on the Black Ops 1 version of Zoo. We will update this article once BOCW Zoo is available, and once we have had a chance to get our hands on it. The map will become available as part of Black Ops Cold War Season 5, on August 12.
Read More: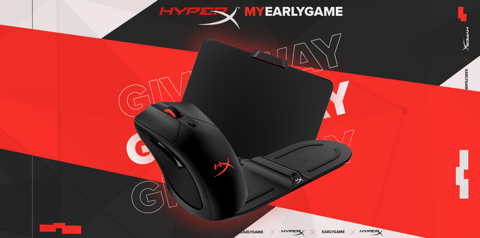 Welcome to EarlyGame, your one-stop-shop for everything Esports and Gaming. Check out MyEarlyGame for an exclusive and customizable experience, and to become part of the EarlyGame family. Get engaged on Twitter and Facebook.