Are you wondering what the best sniper in Call of Duty: Vanguard is? Don't worry, we have the best Vanguard Kar98k Setup Guide for you here!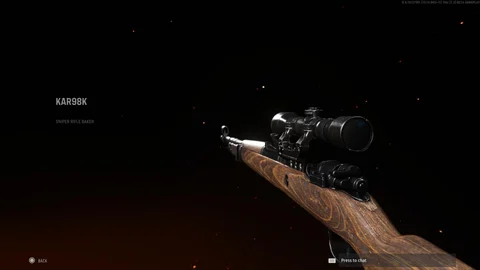 What can we say? She's back - and she's as beautiful as ever. Say hello to the new aggressive sniping meta. The Kar98k is a one-hit down to the upper chest, neck, or head in multiplayer, and we can guess with some certainty that it will be a one-hit down to the head when Warzone integration begins.
The Kar98k is a Super Sniper!
The Kar98k is effectively as damaging as every other weapon in its class, and therefore has one of the fastest sprint-out and ADS times we've ever seen on a sniper rifle. Expect this to be wildly popular, and for good reason. Honestly, with the benefits of the beautiful baby, including its speed and one-hit kills, the Kar98k is absolutely one of the best weapons in Vanguard, and almost certainly the best Sniper Rifle.
The Best Kar98k Attachment Setup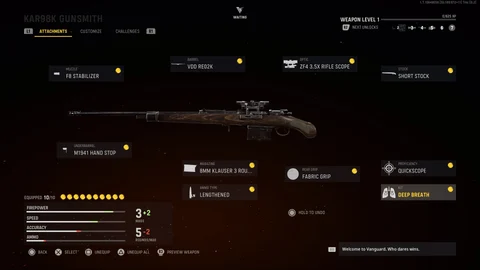 | | |
| --- | --- |
| Component | Attachment |
| Muzzle | F8 STabilizer |
| Barrel | VDD RE02K |
| Optic | ZF4 3.5x Rifle Scope |
| Stock | Short Stock |
| Underbarrel | M1941 Handstop |
| Magazine | 8mm Klauser 3 Round Mag |
| Ammo Type | Lengthened |
| Rear Grip | Fabric Grip |
| Proficiency | Quick Scope |
| Kit | Deep Breath |
The Kar98k is once again the perfect aggressive sniper, and has to be played accordingly quick. That's why we focus on speed, in addition to firepower, in our setup. However, if you want to play sniper in multiplayer, you have to have strong aim. Camping is not an option in multiplayer on almost any of the maps. If you want to test another sniper, we have ranked all snipers in Vanguard for you.
Equipment & Perks for a Kar98k Loadout
Of course, for the best Kar98k setup, you also need the right secondary weapon, the right perks and grenades, and a good field upgrade. We tried it out, and here are our best recommendations…
The Best Secondary Weapons for the Kar98k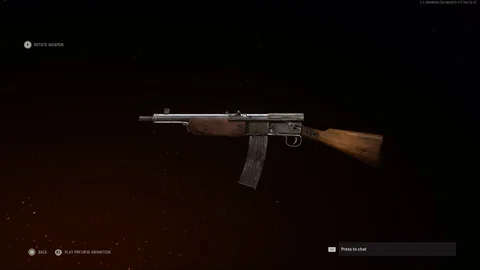 As a secondary weapon in a Kar98k loadout, we absolutely recommend the Volk. The Volkssturmgewehr has an extremely high rate of fire, and can in principle be used like an MP, but it still has very good range. Should you get into trouble with the Kar98k, this bad-boy can definitely save your butt. Equip it for short-to-medium distances, and you can deal with everything. Here is our Volk Setup Guide!
The Best Equipment for the Kar98k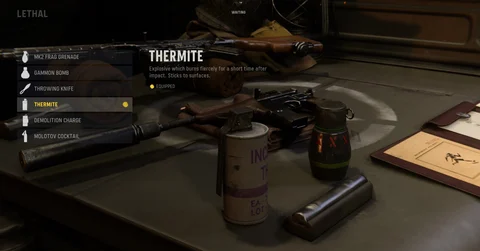 We recommend Thermite in the primary slot, and S-Mine in the Tactics slot. The reason for this is relatively simple: Thermite is always good, as it triggers directly on impact and causes damage in a certain area over a longer period of time. This makes it easy to completely block narrow aisles or small rooms. The S-Mine, on the other hand, works like a claymore. Place them behind your flanks, or place them behind doors, etc. and wait until an opponent walks in. Perfect for protecting your own back or leaving your opponent with a little surprise.
The Best Perks for the Kar98k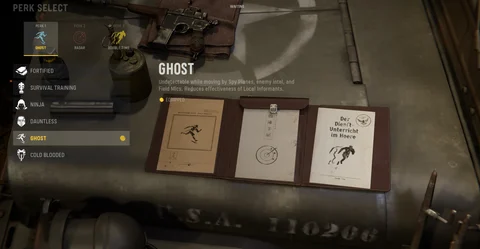 The most important extras or perks in a Kar98k loadout are ghost, radar, and overkill. Ghost prevents us from being marked on the mini-map by spy planes, and Radar marks enemies that fire without a silencer for us. Overkill allows us to include a second primary weapon. Sure, if you want to, you can go for Double Time instead of Overkill, but longer sprints are usually not so significant in a sniper loadout.
The Best Field Upgrade for the Kar98k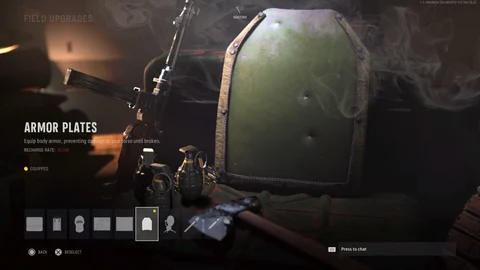 We recommend armor plates as a field upgrade. They quite simply let us take a little more damage before we bit the dust. Just keep adding up as soon as you have been shot, and you always have a few more HP than your opponents. Remember, however, that the armor plates only protect your torso — headshots will kill you just as quickly as they did before.
How do you Unlock the Kar98k?
There is no special unlock challenge for the Kar98k. To unlock it, you simply have to reach level 43 in Vanguard. Thus, it takes a while, and is the final sniper in the game, but if you grind a little then you should have unlocked the Kar quickly enough. It's best to use a few of your Double XP tokens or wait for the next Double XP weekend, then the grind will be a little faster.
What is the Best Alternative to the Kar98k?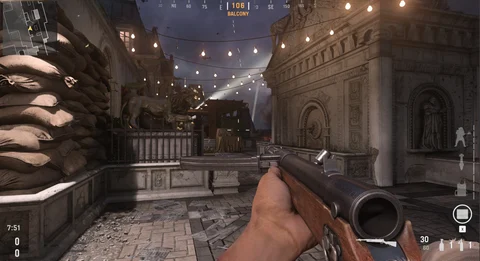 The best alternative sniper rifle in Vanguard is the Type 99. It is slightly faster than the 3-Line Rifle and can also kill with one hit to the upper chest. The big advantage of the Type 99 is that, from Level 1, it's available to everyone. So you can train with the Type 99 right from the start, before you switch to the Kar98k later.
That was our best Kar98k loadout for Call of Duty: Vanguard. Have you already tested the new Kar? It is better than the Modern Warfare Kar? We're curious how the Vanguard Kar98k will fare in Warzone, and of course we will deliver a suitable Warzone Loadout as soon as we have tried it on Caldera.
This article was originally written by Lukas Ballat.