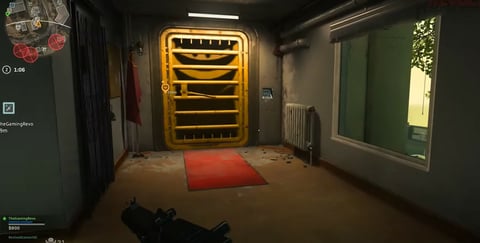 With the launch of Call of Duty: Black Ops Cold War Season 1 and its subsequent integration into Warzone, a new mystery has appeared on Rebirth Island. The new map may have only been around for a week, but there is already a ton of things to discover, weapons to collect, and headshots to be dealt! We're here with our guide to the new secret bunker – here's everything you need to know.
Rebirth Island's Yellow Bunker is a complicated one and is the first bunker to be discovered on the new map. Warzone's bunkers have been a great source for sick loot, and we always get excited when we discover a new one, or find out how to access one! The clues and secrets hidden within, always make it bloody fantastic to explore these dens of treasures galore.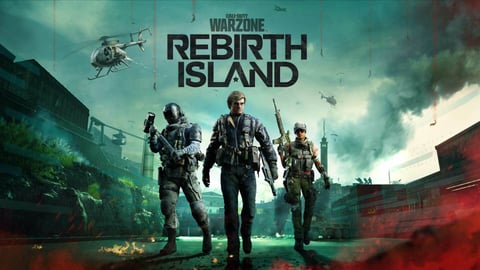 There are just SO many damn Easter eggs on Rebirth Island, a ton of great weapons, a multitude of hidey-hole, and a lot to explore. Warzone is famous for these Easter eggs, and seem to be continuing their tricks into the new Season 1. With a new bunker introduced, we're here to help!
So, what's the big deal with this one?
Well, the deal is a bit more complex than a lot of the key-code or red access card bunker codes in Verdansk – the code is different in every freaking Warzone match! Way to make us work for the f**king thing, Activision, what the hell is this!?!
Best Tactical Rifles in Call of Duty: Black Ops Cold War

View gallery
You're frustrated, aren't you? Well, relax, it is a video game, and it's all good fun. You're curious to know what's behind the mysterious yellow door? Well, we'll get there, but first, we will help you actually unlock it. Okay? Cool. Let's move on!
The first thing that you need to do is, whilst not dying, of course, find the secret briefcase that is hidden on the island. There are multiple places where it could spawn, so we'll pop the known locations below. Keep in mind, however, that we are still to discover all of the locations – so there may be more to come!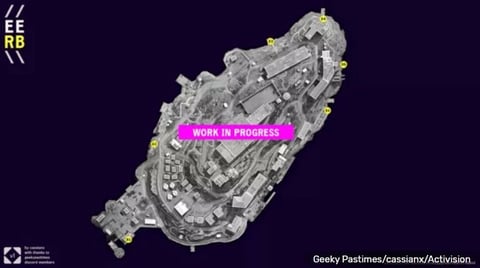 The briefcase will be open with three photos that will show in-game locations. Now, what makes this bad-boy a bit tricky, is that each of these locations indicate a place where a snippet of the access code is kept. Now! Keep in mind the location of the hyphen on each number:
No hyphen or hyphen after the numbers = the first three numbers!
Two numbers = in the middle of the damn code.
Three numbers with a hyphen at the start = the final numbers...
So, follow the maps below and track down the codes based on the images you find near your briefcase. They can be quite tricky to locate... Then! Order your numbers – use some pen and paper, the old school way – and open the door. If you can do this and stay alive, then we salute you! Now, what is inside!?!?!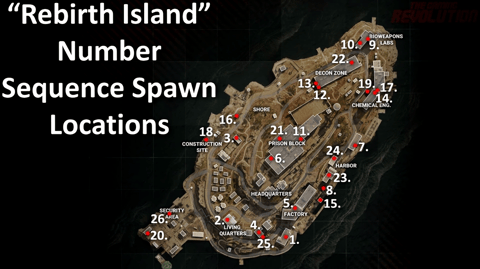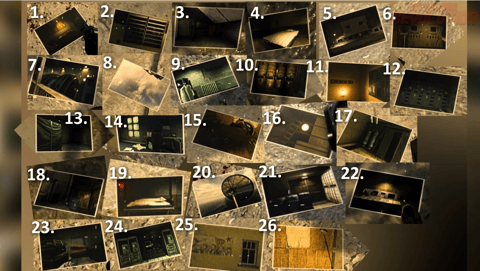 What's inside this bad-boy Bunker?
This bunker is a pretty special one, check out the blueprint for the Milano 821 SMG! This is a bloody good gun, with a suppressor, a red-dot sight, a grip, a magazine, and a lovely red color scheme! It's a weapon from Call of Duty: Black Ops Cold War, and another example of the weaponry that has transferred over in Season 1!
If you are up for some more sweet, delicious, yummy, crunchy, scrumptious (okay, we'll stop) loot, then take a quick squiz around and you'll find some loot crates, which have some fabulous goodies inside. Keep searching, you might find some more!!
READ MORE:
For more gaming and esports news, stick to EarlyGame. Managed to unlock the Yellow Bunker on Rebirth Island? Enjoying that sweet, sweet loot? Let us know on our Twitter and Facebook, and check out our YouTube channel!