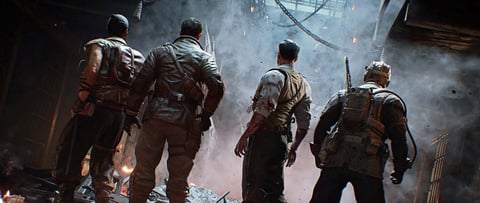 Call of Duty fans and developers alike celebrate 115 Day every year. Usually with an event, some new content, or something else that is always super special. In 2021, Treyarch are taking the helms with Call of Duty: Black Ops Cold War, and so far it looks like there is a lot to be excited about!
We've already talked to you about something very special coming on January 14, but first it is time to give you some context: What is 115 Day, you may ask? Well! It's pretty cool actually – 115 Day is an annual celebration of zombies, and a reference to Element 115 from the Call of Duty law.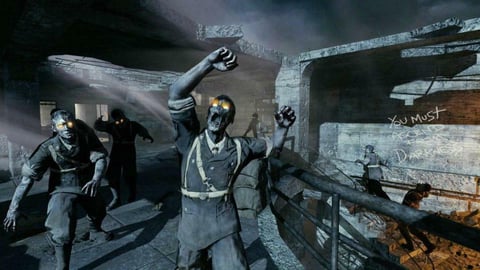 Every year, a bunch of cool stuff happens on 115 Day to celebrate Zombies mode. In 2019, the last time Treyarch was at the helm, a fabulous 2XP event kicked things off in Call of Duty: Black Ops 4. There was also the Gauntlets debut, a bunch of new s**t, and some stellar announcements. Why are we so excited for 2021? Well, this is bloody why!
So what's in store for us in 2021? Call of Duty: Black Ops Cold War has a pretty great Zombies mode, so we are very interested to see what Treyarch has up their sleeves:
Free Zombies Week!
We already covered this awesome announcement, but it's totally worth saying this again – hell yes! If you haven't jumped into Call of Duty: Black Ops Cold War, but are interested in Zombies, this will be an awesome way to dip your toes in the water, before you decide to put your hard-earned money into Activision's hands.
The Zombies Free Week will begin on January 14 and run through January 21. It will be downloadable from the store of whatever platform you use. It will be a simple download and off you go. Not a huge amount is known about what will be included in the free version, but no matter what, this will be great to get people into the game.
Top 5 Coolest Operator Skins in Black Ops Cold War Season 1

View gallery
But What Else?
Well, it's not really clear, but here's what we know: Back on January 8, Treyarch teased something on Twitter and it got us... curious. They pretended to have forgotten about 115 Day, before telling us "See you soon, #Zombies fans." Well, that's cryptic!
Perhaps it's time for some more information about Season 2 of Zombies – but what's for sure is that we will get a mid-Season 1 update on January 14! This will add Cranked to Zombies, a great mode which will add huge value to the experience.
And yes, we'll have more Zombies goodies to talk about in addition to Cranked, which also goes live next week!

— Treyarch Studios (@Treyarch) January 8, 2021
Additionally, we could see a new perk, something that was already teased at the dawn of the New Year, but has not come yet. There have been a variety of leaks, some more interesting than others. But one that we are super curious about is the idea of a Zombies map set in Vietnam! True Cold War magic: instead of Nazi-zombies, could we be seeing Viet Cong-Zombies?
Well, whatever it is, we can be sure that it will be awesome! So, gear up, pop your Zombies hat on, and get yourself ready for an awesome week of Zombies, starting with 115 Day. It's time to stop the undead horde!
Want to only see the video game news you're most interested in? Want to personalize your gaming news feed? Then check out our brand new MyEarlyGame!
READ MORE:
For more exciting Call of Duty: Black Ops Cold War news, guides and facts, stay right here on EarlyGame! Excited for Zombies Day 115? Let us know on Facebook and Twitter, or shoot us a message on our Discord!