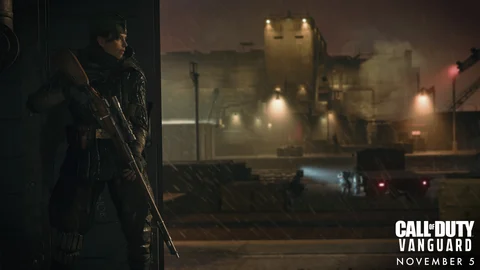 Call of Duty: Vanguard has now had its initial playtesting and the first error are coming out of the woodwork. One of the most common our readers have reported is a Vanguard error connecting to online services. So, let's take a look at how to fix it.

A decent number of playtesters experienced this particular problem through the alpha and beta, and due to the nature of the error, we expect it to be in the final release too.
With an error like this; when you're told there was a problem connecting to online services but you haven't been given a specific error code, it's usually server-side. This is good because it means it should be fixed in a short time regardless, but sometimes it actually is an error on your end. And that's where things get trickier.

How To Fix Errors Connecting To Online Services
Have you tried turning it off and on again? Power cycle your PC, PlayStation, or Xbox.

To Power Cycle an Xbox:

Press and hold the Xbox Power Button for 10 seconds.
After the console is completely turned off, pull out the power cable.
Wait a moment and plug the cable back in.
Restart the Xbox.

To Power Cycle a PlayStation:

Hold down the PlayStation Power Button until you hear two beeps.
Unplug the console power cord.
Wait 10 seconds, and then plug the console back in.
Restart the PlayStation.

Reboot your router by unplugging it, plugging it back in again, and waiting five minutes.

Complete a factory reset of your router. Do this by using the small hole generally found on the back of the modem.
Try reinstalling Call of Duty: Vanguard from scratch. Make sure you delete all background data, save files, cache, and update data before reinstalling. Before trying this test reinstalling a single part of Vanguard, like one of the high texture packs.
Connect your PC or console to the internet via a different network, or via a LAN cable, to determine if it is your local network, or the WiFi receiver itself, respectively.
We hope that this at least helps a little. It might seem a little weird for us to pre-emptively present solutions for Call of Duty: Vanguard connection errors, but trust us – they'll prove unfortunately useful...

We will continue to update this article as more information becomes available about the Call of Duty: Vanguard's connection errors.
Read More:
Welcome to EarlyGame, your one-stop-shop for everything Esports and Gaming. Check out MyEarlyGame for an exclusive and customizable experience, and to become part of the EarlyGame family. Get engaged on Twitter and Facebook.