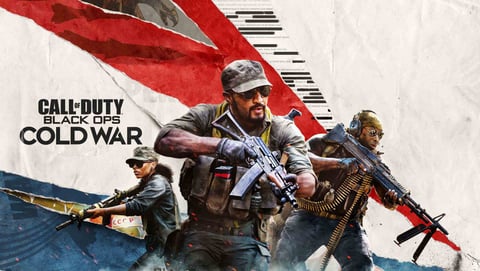 Ranked Play has finally been confirmed for Call of Duty: Black Ops Cold War, according to a Treyarch developer on Reddit. There may be no timetable for it, as of writing, but it has been confirmed by a Treyarch community manager on Reddit, so is all but set for its long-awaited inclusion in the shooter-juggernaut.
Whilst it has not been officially announced in a press statement, or anything of the sort, a comment by Treyarch's community manager on r/blackopscoldwar confirms that Ranked Play will be coming, though there is no set timeline as of writing. With many players asking for the feature, the news has not quite met the hype.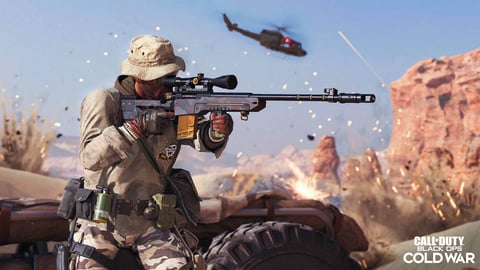 The Reddit post, as you can see below, initially asked about Rankled Play in the context of a player trying to find something meaningful to grind, but was met with an actual announcement! We'd love to be u/The_Wxly7 – super cool to be the one who caused such news to break!
But, what does this all mean? A Ranked Game mode will mean a much more competitive play-space for Black Ops Cold War, something that a lot of competitive gamers and eSports commentators have been asking for, for a while. A competitive queue will mean that gamers are able to climb a ladder to success, something many people crave.
Streamers like DrDisrespect and Crimsix have been recently calling for more investment in the competitive scene for Call of Duty, with the latter even going as far as saying that the competitive scene will be dead by November, if nothing is done. People hate skill-based matchmaking (or SBMM), and this continues to plague Treyarch's latest entry.
A Ranked Play mode would mean that SBMM players would get lobbies of mixed skill, whilst competitive players would all be over in Ranked Play, evening out the field a little bit. There are a lot of pros and cons here, and nothing is confirmed, but this could be big news for Call of Duty fans.
Let me re-write that for you. You can thank me later.

"I'm really looking thankful for all the hard-working men and women trying to give us a ranked playlist."

— Vahn (@DavidVonderhaar) November 15, 2020
It is unlikely that we will hear much more until after Zombies' Day 115, but we imagine the news will come soon as that event is now only a couple of days away. No matter what side you are on, Ranked Play would be a positive for Black Ops Cold War, and it is great that Treyarch has finally confirmed it!
Want to only see the video game news you're most interested in? Want to personalize your gaming news feed? Then check out our brand new MyEarlyGame!
READ MORE:
For more exciting Call of Duty: Black Ops Cold War news, guides and facts, stay right here on EarlyGame! Excited for Ranked Play? Let us know on Facebook and Twitter, or shoot us a message on our Discord!