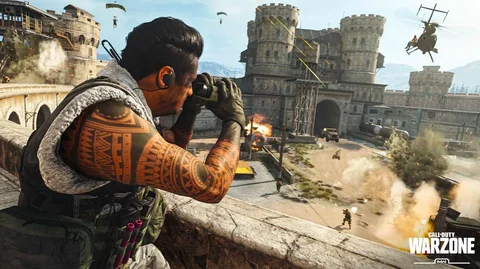 We're now well into Call of Duty: Warzone and BOCW Season 3, and by all accounts, Raven has been doing a fantastic job. As we reported a few days ago, their recent balance update is going to bring those broken BOCW weapons into line. And now, they're treating us with more - an absolute boat-load of new content and gear in the Season 3 Reloaded Update!
We've already heard some exciting news about the new 80's action movie heroes coming to Warzone and BOCW - John McClane and Rambo, and about one of the new weapons. But now we've been given a release date, even more details, and a short teaser for a possible event called 'Become War'...
READ MORE:
When Is The Season 3 Reloaded Update?
The Season 3 Reloaded update is coming to Call of Duty: Warzone and BOCW on May 18. As the name suggests, it marks the midway point of Season 3, which begun April 22 and is set to end June 15. The date was first leaked in this tweet and supposed to be May 20, but a press release by Activision mentions May 18 as the Season 3 Reloaded release date?
#BlackOpsColdWar & #Warzone Season 3 Reloaded

5.20.21.

New Operators:
* John McClane
* Rambo

New Weapons:
* AMP63
* Baseball Bat
* Ballistic Knife

Midseason Event:
* New LTMs, Rewards, & More

And more! pic.twitter.com/TIZVDfWUhw

— Call of Duty Warzone News (@BattleRoyaleCoD) May 10, 2021
What Is 'Become War'?
'Become War' appears to be a special event that Raven intends to launch alongside the Season 3 Reloaded update for Call of Duty: Warzone and BOCW. In the tweet beneath, we see Ramboequipped with a bow and lining up a flame-tipped arrow to shoot a soldier fleeing through the undergrowth. What this could mean is still a mystery, and what involvement John McClane might play is also unknown, take a look yourself:
Become war.
5.20.21. pic.twitter.com/omIRogihm2

— Call of Duty (@CallofDuty) May 10, 2021
This is all hugely exciting for Warzone, as Raven continues to steer the Battle Royale in a great direction.
Who Are The New Operators In Season 3 Reloaded?
Call of Duty: Warzone and BOCW Season 3 Reloaded is going to introduce John McClane, from Die Hard, and Rambo. We reported on the introduction of John McClane and Rambo a few days ago, and on what other cosmetics they might launch with. Both will probably be priced at the usual 2400 CP mark ($19.99), and both are probably going to be very popular. So, you can expect to take on more than a few gun-toting chest-bearing legends next week.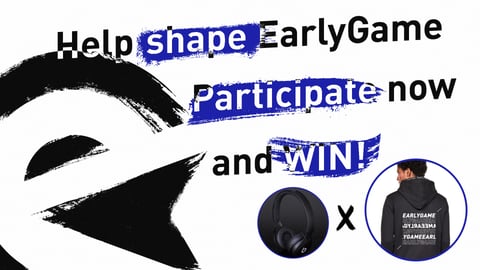 What Are The New Weapons Coming In Season 3 Reloaded?
In the Season 3 Reloaded Update for Call of Duty: Warzone and BOCW we already know that a full-auto sidearm - the AMP63, a ballistic knife, and a Baseball bat (yes, really) are coming. We broke down what to expect from theAMP63 here, and the two melee weapons would be perfect in the hands of Rambo and John McClane. But what about this curious bow from the 'Become War' teaser?
Call of Duty has already introduced bows and crossbows in previous titles, and they can be effectively balanced with other weapons, so there's no reason why they could not bring in another. The bows have always been silent too, and if this one is flame-tipped? Well, let's just say it's worth keeping an eye on this...
What do you think about the Season 3 plans? Have you been happy with Raven's performance so far? Any idea what 'Become War' could be? Tell us your thoughts on Facebook and Twitter, and join EarlyGame - where we keep an ear to the ground for you.