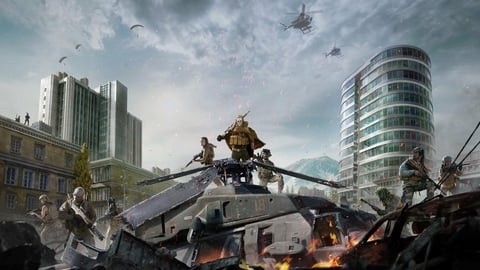 Call of Duty: Warzone has had a number of problems since it launched back in March 2020. Recently, error code 664640 started appearing on player's games, and they were unable to access or play Warzone. What is this error? What does it mean? Here is everything you need to know.
Activision often have issues with their servers. It's a massive online game, after all, so it's to be expected! Are you having server issues? Getting an Error 664640? Well, try not to worry! This error is quite common, and happens from time to time. What does it mean, though?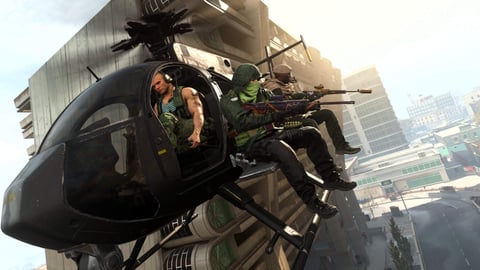 We're here to help! It can be frustrating when you just want to jump into your favorite game and Warzone gives you an error code, and won't load the bloody game! When players see Error Code 664640, they are unable to fetch their online profile, unable to get into the menu, and unable to start playing.
Basically, Error Code 664640 is a connection problem between yourself and Activision's servers. It's often due to the game's serves being offline, or some other issue meaning that you are unable to connect to the game's online infrastructure. In particular, this error occurs when the game fails to retrieve the player's profile.
So, what does this mean for you?
Well, not really anything to be honest. Just chill, the servers will come back online and you will be able to access the game again soon. Maybe check your local connections and make sure your computer or console is all geared up, all updates are installed, and all connections are stable. If so, it's not your fault.
Often game companies have servers hosted all over the world, and local variants can go down for a range of reasons. The most common reason is for the purpose of maintenance, which is generally performed every now and again to improve connection speeds and bugs that they've discovered on the server, as well as to double check that everything is working up to scratch!
Other reasons can include errors, hacks, power outages, and all sorts of accidental and non-intentional outages. This is to be expected, and if you have problems connecting to servers, and receive Error 664640, then it is probably because of one of these reasons.
Top 5 Best Weapons From Black Ops Cold War in Warzone

View gallery
We write this breakdown for you because last night there was a major outage for about 3 hours, with many players getting an error 664640. There was server maintenance, and the network connection was unavailable to many Call of Duty servers.
If you receive errors like this one, we recommend that you use a website like Downdetector, which announces and records server performance information for a variety of games and online applications. It is super helpful and can explain tons of problems you may experience online! You should check it out.
Want to only see the video game news you're most interested in? Want to personalize your gaming news feed? Then check out our brand new MyEarlyGame!
READ MORE:

For more exciting Call of Duty news, guides and facts, stay right here on EarlyGame! Are you still having trouble with Error 644640? Let us know on Facebook and Twitter, or shoot us a message on our Discord!