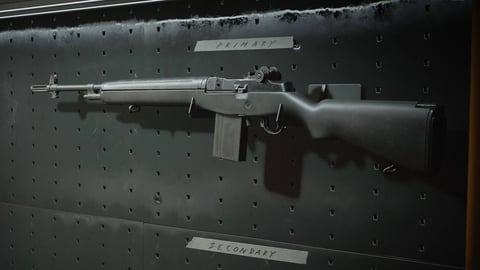 Since Call of Duty: Black Ops Cold War was integrated into Warzone with Season 1, we have all been calling for nerfs to a couple of the game's most over-powered weapons. Namely: the DMR 14! If that's what you've been waiting for, then maybe you're in luck – perhaps it's all going to change.
If you know how to use this gun right, you can easily take out a bunch of players with only a few bullets. Word on the street is that nerfs could already be coming to the DMR 14, ending its brief tenure as the game's most OP gun. At one end of the barrel, it will be sad to say goodbye, but not so much at the other end…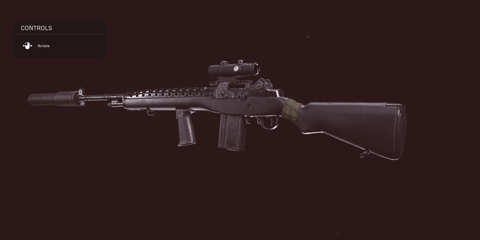 We all love shooting the living daylights out of friends and foes alike in Call of Duty: Warzone, but when a gun is as ridiculously OP as the DMR 14, that kind of stifles the fun. If a gun is this crazily over-powered, sometimes you don't even have time to react before it guns you down – there's no strategy there.
Thus, it is with a sigh of collective relief that we and the Warzone community may be waving goodbye to the DMR 14's OP days! Au revoir, adios, get the f**k outta here! The bloody b***ard brought with it griefing, pain, and anguish. Might sound a bit dramatic, but we ain't too proud to say we shed a tear once or twice in frustration.
Top 5 Best Weapons From Black Ops Cold War in Warzone
View gallery
If you feel like owning in Call of Duty: Warzone, and pissing off a bunch of other players, then we would recommend the ultimate setup to go along with your DMR 14. But, we gotta say, when testing for last week's set-up guide, it was actually not that fun – it's just too OP!
But What's This About a Nerf?
Very observant of you, we have not yet actually addressed the elephant in the room! Oops… Well, it seems that new intel has become available via a very reliable leaker on Twitter. The December 29 tweet from @ModernWarzone could even be seen as a Christmas Present – oh joyous day!
As in they might receive one today. Not they already did.

— ModernWarzone (@ModernWarzone) December 29, 2020
ModernWarzone is a pretty damn reliable leaker, and has revealed that the nerf could be gracing our screens pretty bloody soon! Nothing has yet been confirmed, and when/if it happens, it will surely annoy some disgruntled griefers. But that is okay! They can go to hell, anyway.
The DMR 14's OP nature has made Warzone virtually unplayable at points since Season 1 dropped on December 16. This is because with so many people using it, dying is so easy that it is impossible to play with any strategy. All-in-all, we're pretty bloody pleased by this news!
READ MORE:
For more gaming and esports news, stick to EarlyGame. Finding the DMR 14 OP as all hell? Feeling a bit frustrated by it? Let us know on our Twitter and Facebook, and check out our YouTube channel!