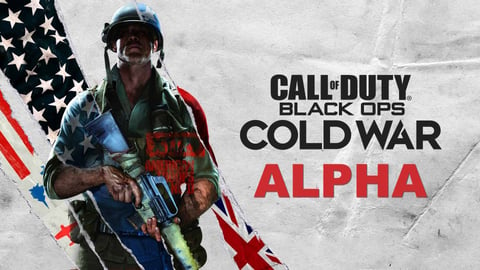 Just recently, the multiplayer of Call of Duty: Black Ops Cold War was unveiled. On Sony's Playstation 5 Showcase, an Alpha for all PS4 players was surprisingly announced, which will be launched this weekend.
After many leaks and a scavenger hunt in Warzone, we now have almost all information about the multiplayer of Black Ops: Cold War, which will be released on November 13. We've seen the new maps, the score-streaks, dealt with the new time-to-kill and saw what exactly you'll get with a pre-order.
READ MORE:
A beta has also been announced and will be available for all pre-orderers of BOCW from October 8 on PS4 and from October 15 on PC and Xbox. All information about how to get early access to the beta and what the two preordered versions of BOCW contain can be found below.
When Does the Alpha Launch?
Yesterday, September 16, Treyarch surprisingly announced an Alpha for BOCW. But for now, only for PS4.
Surprise! Get your hands on the #BlackOpsColdWar PS4 Multiplayer Alpha this weekend!

Watch for pre-load and more details tomorrow. pic.twitter.com/vF01SUGVML

— Treyarch Studios (@Treyarch) September 16, 2020
According to the developer, the pre-load for all PS4 owners should start today, September 17. This means that in order to participate in the multiplayer alpha, you don't need to pre-order the game, you just have to own a PS4. The Alpha starts tomorrow, Friday, September 18, will run until Sunday, September 20.
As things stand at the moment, PC and Xbox players will, unfortunately, have to wait until October 15 and will not be able to access the Alpha.
Are you among the lucky PS4 owners that will try the alpha? If so, please share your experience on our Facebook page.

All other Call of Duty news and updates, such as Warzone coming soon for Mobile, can be found on EarlyGame.