Discover the latest Evil Hunter Tycoon codes for June 2023 and unlock a world of exciting rewards. Enhance your gameplay, collect gems and more with these exclusive codes.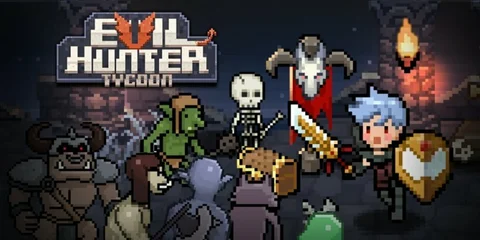 If you're a fan of Evil Hunter Tycoon, the thrilling mobile game that lets you build and manage your own monster-hunting town, then you're probably aware of the numerous benefits that come with redeeming codes. Evil Hunter Tycoon codes provide players with exclusive rewards, such as gems, coins and more. In this article, we'll explore the active and expired codes for June 2023, discuss where to redeem these codes and provide tips on where to find them.
Unlock even more gaming adventures with a Roblox Gift Card – the perfect companion to enhance your gaming experience beyond Evil Hunter Tycoon.

Where To Redeem Evil Hunter Tycoon Codes?
To redeem Evil Hunter Tycoon codes and claim your rewards:

Open the game and access the settings menu.

Look for the "Coupon" button and tap on it and you will be redirected to the redemption website.

Submit the code and receive your rewards if it's still active.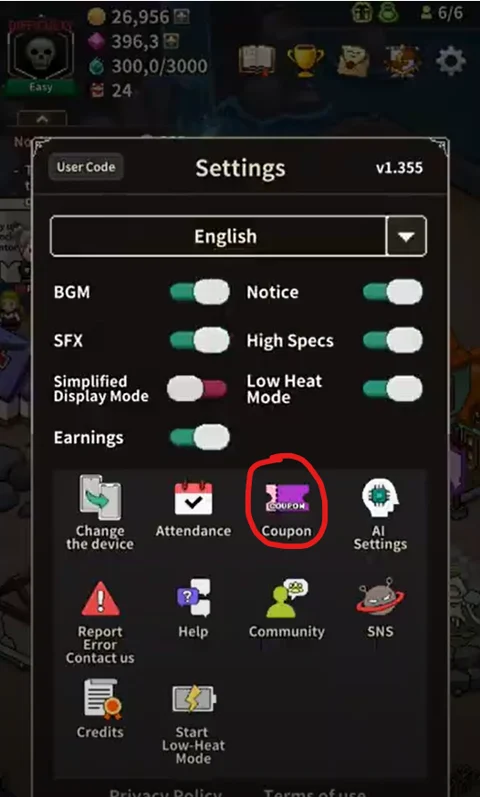 Remember to regularly check for new codes and stay updated to maximize your rewards in the game.
Active Evil Hunter Tycoon Codes For June 2023
This was last updated on June 3
Here is a list of active codes that you can use to unlock rewards in Evil Hunter Tycoon:

ZIOSECRETLAB (New code) — Expires on June 2nd, 2023

THXCHIEF – Expires on June 5th, 2023
Stay updated by checking regularly for fresh and active codes, as they tend to expire within a week or month.
Expired Evil Hunter Tycoon Codes For June 2023
Although these codes are no longer active, it's still worth mentioning them in case they get reactivated in the future:

SPRINGEHT

EHTMAY23

INFINITEFUN

EHTFOREVER

2YGUARDIANS

WELCOMEGIFT

FAVNEWCLASS

URMYVALENTINE1

URMYVALENTINE2

600WONDERFUL1

PUBLIBDAY

600WONDERFUL2

THANKUCHIEF

20CREATURE22

ZIO100DAYS

EHTFINDING2

WANDERING03

URIELEHT2Y

PREMIUMEHT

EHT2NDANNI

EHTHAPPY2YRS

BLOSSOMFRI

ADGEMSGIFT

DungeonGods

GOLDCHEST

SPYT13000

DINOISCOMING

LUCIDHORROR

HAPPYFRIDAY

AIRIISHERE

4MCHIEFS

CONGRATS4M

HELLODINO

TOTEMCHEST

CH5NIABELL

LUCKY2022

LNYINEHT

LUNARNYE2022

SPECIALFAIRY

NEWGUARDIAN

ZIOBOSSRAID

COSTUMEINDEX

DEFEATURIEL

LUCKYCOLOR

IDLEBDAY

EHTFEATURE

BOVUPDATE

WHATISNEXT

LONGLIVEEHT

EHTONAPPLE

EHTONGOOGLE

EHTBESTGAME

SMSKONOSUBA

EVILUPDATE

SMSSUMMER

BONUSGIFT

QUIZMASTER

TGIFSPLANET

INDIEEHT

THECHESTHERO

ICONICBLDGS

MYCOMPANIONS
INTOTHEABYSS

ILY10000

STANSPLANET

SUPER9000

GOLDGOBLIN

SMSBIGEVENT

BEARSEVENT

GREATBATTLE

GMFOOLSDAY

HUNTERUPDATE

LOVEALLYOUU

20200317

CONGRATSSMS

GOCOMMUNITY

ATTACKLORD

TIPSEVENT

Fellowship

EHT1STBDAY

PETANDANGEL

COMETOEHT

EHTBIGUPDATE

GMSGIFT

10KFOLLOWERS

TRICKORTREAT

EVILCOMEBACK

NOWTHEYCOME

HEREWEGO

SMS2NDWEEK
Please note that codes that have reached their expiration date are no longer valid for redemption.
Where To Find Evil Hunter Tycoon Codes?
One of the best places to find Evil Hunter Tycoon codes is directly from the game developer's website. It's always a good idea to check the official website for any updates or announcements regarding new codes.
For a comprehensive and up-to-date source of Evil Hunter Tycoon codes, be sure to bookmark this article as we keep our content regularly updated with the latest codes and information. So, stay tuned and never miss out on the exciting rewards that await you in Evil Hunter Tycoon.
If you made it this far, check this video out.
This article contains affiliate links which are marked with [shopping symbol]. These links can provide a small commission for us under certain conditions. This never affects the products price for you.