In search of freebies for Roblox: Pixel Piece? Check out this article and find Pixel Piece codes for September 2023. This article includes both active and expired ones.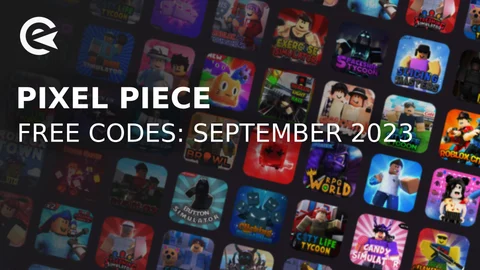 If you've been playing Roblox for a while, you might remember Pixel Piece, a popular video game launched in the middle of 2021. Recently, Pixel Piece was re-released with plenty of new content for the players. One of the most widely discussed parts of re-release is new codes, even more, beneficial than in the original game.
In this article, you'll find all the active and expired Pixel Piece codes. We've collected all the actual codes and shown you where to find new ones. So, scroll down and claim beneficial rewards on your account!
How To Redeem Codes In Pixel Piece
If you struggle to find the code menu in Pixel Piece, don't worry. The list below is a step-by-step manual about redeeming codes in Pixel Piece.
Open Roblox and launch Pixel Piece.
Press M on the keyboard to open Navigation Menu.
Afterwards, press the Settings button.
Enter the code into the text box saying 'CODE HERE'.
Tap on the blue button Redeem.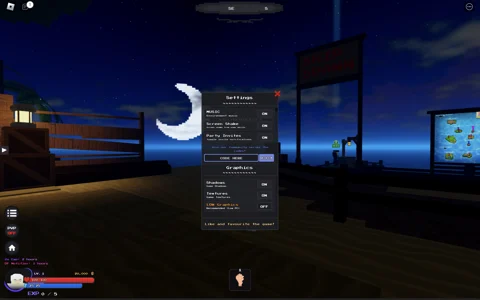 If the code works, you'll be notified that it has been redeemed. EXP, DF Notifier, and other boosts will be activated automatically. That's why it's important to redeem Pixel Piece codes when you are ready to play.
Pixel Piece Active Codes (September 2023)
This was last updated on September 10
In the list below, we've compiled working Pixel Piece codes. Hurry up to redeem these codes until they hurry up.

UPD1 - Use the code for 10,000 Gold, 5 Race Spins
OOPS! - Use the code for 10 Race Spins, x2 EXP
mariofly5GANG - Use the code for 10 Race Spins, DF Notifier
110KW - Use the code for DF Notifier, 5 Race Spins
UPD1 - Use the code for 5 Race Spins
JandelsRelease - Use the code for 10 Race Spins, DF Notifier
RELEASE! - Use the code for 10,000 Gold, x2 EXP
SORRY! - Use the code for 10,000 Gold
Even though Pixel Piece cannot boast many active codes, each provides overpowered rewards.
Pixel Piece Expired Codes (September 2023)
Once you know the active codes, have a look at Pixel Piece expired codes:
UPDATE1FIX1
DFSIR!
UPDATE1
UseCodeDessi
60kLikes!
15kPlayers
Sorry!
Sorry2!
RESET0.5
RESET0.5AGAIN
WoopWop!
HitNoti
GiveMeADrop
CrazyBeli
RaceRolla
NOTIFYME!
COOLBELI!
RELEASE!
sorryforthisNew!
dfnotifier2hr!
resetstats!
dropstuff
RESETPOINTS
sorryforthis!
These codes don't bring any rewards. If someone suggests using them, don't even bother to do it.
Where Do You Get Pixel Piece Codes?
Where to find new freebies is one of the most popular questions regarding codes online. If you are looking for more free rewards in Pixel Piece, we highly recommend you check out the following social media accounts:
Following these social media accounts is one of the best things you can do as a Pixel Piece player.
While you are here, check out the footage of Minecraft Sniffer: