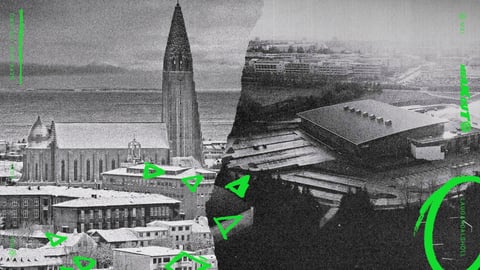 MSI kommt nach Europa! Nachdem einige Leaks über den möglichen Austragungsort des MSI 2021 aufgetaucht sind, hat Riot Games gestern offiziell die Rückkehr des Mid Season Invitationals angekündigt. Das Event wird vom 6. bis 23. Mai in Reykjavik, Island, stattfinden.
Riot wird nicht nur das MSI in Reykjavik abhalten, sondern nach dem zweitgrößten League of Legends-Event des Jahres werden Valorant-Spieler auch die Möglichkeit haben, ihre Fähigkeiten auf der Bühne der Valorant Champions Tour (VCT) Masters Reykjavik vom 24. bis 30. Mai zu zeigen. Dies ist das allererste Valorant-LAN-Event.

We're going international! VCT Stage 2 Masters will be our first international #VCT event. 10 teams from around the world will be competing in Reykjavik, Iceland on May 24-30. pic.twitter.com/H0fvzZbXDY

— VALORANT Champions Tour (@ValorantEsports) March 1, 2021
Riot setzt voll auf den Standort, was durchaus Sinn macht. Island hat eine niedrige Anzahl von COVID-19-Fällen und die Spieler werden sich in einem wenig bevölkerten Land sicher fühlen können. Um sicherzustellen, dass alle Spieler während des Mid Season Invitationals gesund bleiben, müssen alle Teams in Island ankommen und sich vor der Teilnahme am Event in Quarantäne begeben, ähnlich wie bei den strengen Regeln, die während der 2020 World Championship in Shanghai eingeführt wurden.
Auch wenn kleine Versammlungen von bis zu 50 Personen in Island erlaubt sind, werden MSI und die VCT kein Publikum während der Events zulassen.

Das Mid Season Invitational hatte früher eine Play-In-Phase, ähnlich wie bei den Worlds, aber Riot hat entschieden, dass dieses Jahr jedes Team, das zum Turnier kommt, sofort an der Gruppenphase teilnehmen kann. Von den 12 teilnehmenden Teams werden 6 in eine weitere Best-of-1-Doppelrunde einziehen, bis die besten vier Teams feststehen und in die K.O.-Phase einziehen.

Das VCT Masters Reykjavik wird 10 der besten Valorant-Teams aus der ganzen Welt empfangen, die durch regionale Stage 2 Challengers Events ausgewählt wurden. Das wirft die Frage auf, wer die ersten 10 Teams sein werden, die Fans auf einer Live-Bühne in Valorant zu sehen bekommen?

Auch wenn die Events im letzten Jahr abgesagt werden mussten, scheint Riot dieses Jahr den perfekten Ort gefunden zu haben, um den Fans etwas Offline-Esports-Action zu bieten.
Wenn ihr Bock auf mehr League of Legends-Content habt, bleibt auf EarlyGame. Ihr findet uns auch auf Facebook, Twitter und Discord, wenn ihr quatschen wollt.
Sponsored by