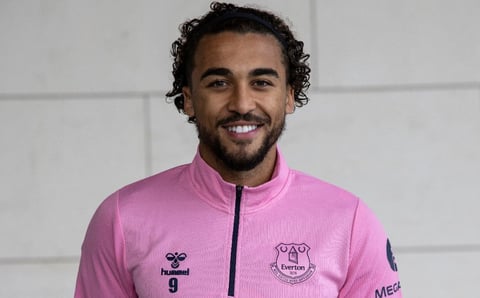 Everton's Dominic Calvert-Lewin is proving Englishmen can still kick a ball by becoming Premier League Player of the Month. EA Sports have quickly jumped on that fact and created a Dominic Calvert-Lewin POTM SBC for which we have the cheapest solution.
After four games, Everton is at the top of the English Premier League table. That's in large part thanks to striker Dominic Calvert-Lewin who has been named September's Player of the Month for his contributions. FIFA 21 has a Dominic Calvert-Lewin POTM SBC available and we have the solution.
The Dominic Calvert-Lewin POTM SBC Card
Position: ST
Nation: England
League: Premier League
Team: Everton
OVR: 84
Weak foot: 3 stars
Skill Moves: 3 stars
Price: approx. 62,000 coins
Expiry: November 9
Introducing your September @EASPORTSFIFA Player of the Month...

@CalvertLewin14 #PLAwards pic.twitter.com/ZgoS68qg6x

— Premier League (@premierleague) October 9, 2020
88 speed, 82 shooting, 95 jumping and 92 headers allow the Dominic Calvert-Lewin POTM SBC to fit perfectly into the new meta of FIFA 21, because headers and crosses are back to being a strong gameplay presence in addition to the usual advantages speed grants.
With the new Finisher Chemistry Style the values of the Englishman look really good. Jamie Vardy from the first Team of the Week (with similar values) costs almost four times as much. For about 62,000 coins you can take Calvert-Lewin with you when you play a Premier League team in FIFA 21.
The Cheapest Solution
Unlike other existing squad building challenges, the Dominic Calvert-Lewin POTM SBC requires two teams:
TOTW squad (min. 1 TOTW player, min. 83 OVR, min. 75 chemistry)
Premier League squad (min. 1 Premier League player, min. 84 OVR, min. 70 chemistry)
Premier League Squad
The first SBC team costs around 30,000 coins. Here we have chosen a team from the German Bundesliga and the Spanish La Liga that meets all requirements.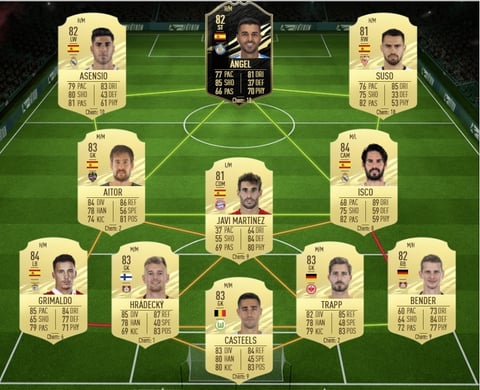 Premier League Squad
The second team turns out to be minimally more expensive. No wonder, since the English Premier League is the most expensive of the five top leagues in FIFA 21 and the required rating of 84 is relatively high. So, what do you do? Install as many goalkeepers as possible that have a high value, because they are comparatively cheaper than players at other positions.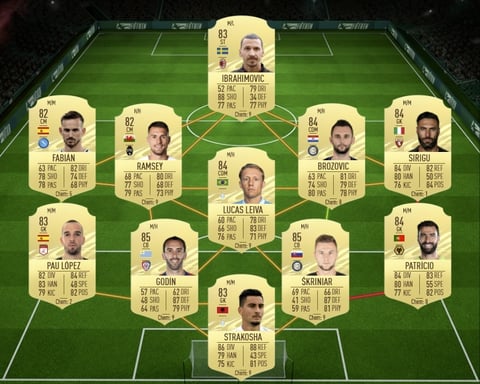 Stay with EarlyGame for more quality FIFA content. You can also check our YouTube channel for some visuals if reading's not your main thing.