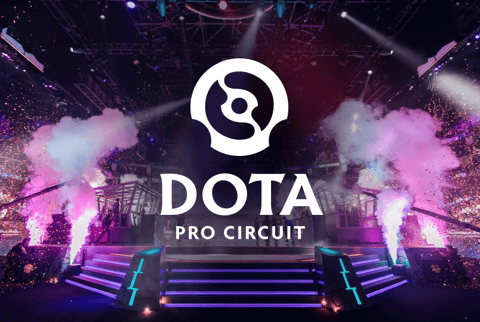 Another Dota 2 update went live. This time it's not about balance but the ongoing 2021 Dota Pro Circuit. You can now follow everything within the client and the DPC app is free!
If you wanted to know all the upcoming matches and watch them from the comfort of your own Dota 2 client we have good news for you. First and foremost Valve released a new blog post giving us more details about the ongoing DPC Winter Season 2021.
The really good part comes next as the Dota 2 client now offers various details regarding matches, teams, and standings.
A new and updated Watch Tab so you can follow the Dota Pro Circuit directly from within the client. #Dota2 pic.twitter.com/HaWIksIBAu

— Wykrhm Reddy (@wykrhm) January 19, 2021
A quick overview of the Team Panel. #WatchTab #Dota2 pic.twitter.com/92VZeYsOh0

— Wykrhm Reddy (@wykrhm) January 19, 2021
What's even better is the fact that the DPC app is now completely free. Previously it required a Dota Plus subscription but that's no longer the case so what are you waiting for?
Last but certainly not least fans should expect various new cosmetic items and chat wheel voice lines in the next few weeks.
As the DPC season kicks off, in the coming weeks, you'll be able to back your favorite teams by purchasing content packages featuring --

- In-Game Effects
- Sprays
- Emotes
- Loading Screens
- Chat Wheel Lines

This content has been created by the teams themselves.#Dota2

— Wykrhm Reddy (@wykrhm) January 19, 2021
Naturally, you'll have to purchase these packages but they're coming directly from your favorite team. We can only guess that a portion of the profit will go directly to the creators. There's one big question though – Will the items in question be permanent or only limited for the current season? We'll probably get an answer once they get released.
Are you excited about the latest changes to the Dota 2 client? Will you watch Dota 2 matches on Twitch or in-game? Tell us on our Facebook page or Discord server!
For more Dota 2 news and everything else esports and gaming check EarlyGame.