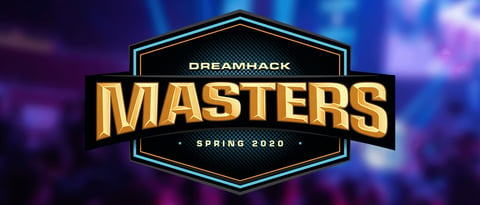 Welcome to our DreamHack Masters Spring North America coverage hub! In this article, we will tackle all things happening in and around the event as they happen, every day from the start on May 19 to the finish on June 14.
DON'T MISS: Check out our live DreamHack Masters Spring 2020 Europe Coverage Hub.

MOSTRA TUA FORCA, BRASIL BRBRBRBRBRBR

Campeoes da DreamHack Masters Spring 2020: North America BR

E #DIADEFURIA E NADA MAIS!

VAMOOOOOOOOOOOOOOOOOOOOOOOOOOOOOOOOOOOOOOOOOOOOOOOOOOOOOOOOOOOOOOOOOOOOOOOOOOOOOOOOOOOOOOOO pic.twitter.com/xZQQTUlAd9

— FURIA (@FURIA) June 14, 2020
JUNE 14, 2020
FURIA ruthless
Team Liquid may have gathered steam in the playoffs, but FURIA just don't care. The Brazilians are surely enjoying the current region-based format of events as they are head and shoulders above anyone else in the Americas in 2020.
Mirage is where the US-Canadian crew of TL had some sort of chance to make it a game. Once that was over in 28 rounds, Liquid felt the true difference between playing FURIA and playing any other NA team.
Liquid's Vertigo encounter vs. 100 Thieves in the consolidation final was a true spectacle that went to OT and was evenly matched throughout. Liquid's Vertigo encounter vs. FURIA in the Grand Final was a true spectacle that ended in a 16-5 drubbing at the hands of the much better team.
FURIA collect back-to-back regional wins following their equally impressive run at BLAST Premier Spring Showdown. They still need to confirm the latter's worth at the BLAST Premier Americas Grand Finals, which begin tomorrow. Who would bet against them?
THE FLANK! @furiagg clean up and they take care of @TeamLiquid! They are the #DHMasters Spring NA CHAMPIONS!

Congrats to our winners! @HEN1, @yuurihfps, @arTpiovezan, @kscerato & @FURIA_VINI#DIADEFURIA pic.twitter.com/KvgCrCGRss

— DreamHack Counter-Strike (@DreamHackCSGO) June 14, 2020
JUNE 13, 2020
Liquid not as easy to beat as mibr
Cloud9 found out the hard way that not all opponents are made in Brazil and some are good at Counter-Strike. Team Liquid built upon the Gen.G victory from yesterday with an even better performance today. The overall score obviously couldn't have been greater than 2-0, but more lies beneath these dry numbers. TL dominated the opposition's map pick Overpass 16-4.
Even the 16-12 scoreline on Nuke is a bit misleading. Liquid won the first half 8-7 on the more difficult terrorist side but a lost anti-eco at the start of the second allowed Cloud9 to boost their numbers. Once the favorites broke through, there was no stopping them - seven rounds in a row finished C9 off and set up a clash with 100 Thieves later today.
A filthy spray to end it from @nitr0! @TeamLiquid will face @100Thieves later!
https://t.co/PC3NTF9ifo#DHMasters pic.twitter.com/rClp5VrQQo

— DreamHack Counter-Strike (@DreamHackCSGO) June 13, 2020
EliGE goes berzerk against 100 Thieves

Jonathan "EliGe" Jablonowski has full right to claim this victory all for himself. The Liquid player exploded for 62 kills in the DreamHack Masters Spring North America lower bracket final vs. 100 Thieves. Even with those outrageous stats, the American was almost involved in a third map as his team couldn't see Vertigo out in regulation.

After a long game @TeamLiquid drags the game over the finish line! They lead 1-0 after taking Vertigo 19-17!#DHMasters pic.twitter.com/BuSRIpEkB9

— DreamHack Counter-Strike (@DreamHackCSGO) June 13, 2020
Thankfully, overtime played to Liquid's chords and 100 Thieves were eventually broken 19-17. Broken is the perfect word to describe how the Aussies looked on Overpass. Not a chance in hell for recovery, a 16-5 drubbing, and out of DreamHack Masters Spring it is for 100 Thieves.
Team Liquid will try to make it four in a row in the playoffs tomorrow in the Grand Final vs. FURIA. Those Brazilians are a different breed, though, and might prove too big of a bite.
Team Liquid 2 - 0 100 Thieves
JUNE 12, 2020
Liquid take out Gen.G in two maps
Team Liquid were not the best version of themselves in the DreamHack Masters Spring North America group stage. Today, however, they reminded us of why they are still among the favorites for the title. Gen.G are one of, if not the most inconsistent team in the region this year - you never know which side of them you're gonna get.
Liquid got the unorganized, lethargic version on Mirage and made quick work of that map with a 16-6 drubbing. Gen.G were slowly waking up on Dust2, but it ended up being too slowly. A 13-8 Liquid lead was melting fast towards the end when that slooow awakening was cut short in the final round by the timer. Heartbreaking.
Team Liquid 2 - 0 Gen.G Esports
Time runs out and unfortunately for @GenG that means @TeamLiquid take the game 2-0 after taking Dust 2! #DHMasters pic.twitter.com/CvBJJRdpLE

— DreamHack Counter-Strike (@DreamHackCSGO) June 12, 2020
Made in Brazil no match for Cloud9
Made in Brazil continue to disappoint, roster changes or not. The Flashpoint Seson 1 finalists recorded a single win at DreamHack Masters Spring North America - against minnows Chaos Esports Club, so even making the playoffs sounds as a bigger achievement than it actually is. Cloud9, who are not a NA powerhouse themselves these days, had their way from start to finish in this match, winning every single half on inferno and Overpass on course to a lenient 16-11; 16-10 win. Liquid are up next - surely a worthier opponent.
Made in Brazil 0 - 2 Cloud9
JUNE 11, 2020
FURIA knock out 100 Thieves in round 30
If the first DreamHack Masters Spring North America match is anything to go by, we're in for a treat. Following in the footsteps of the BLAST Premier Spring Showdown from last week, the North American region delivered yet another dramatic sequence. As was often the case at BLAST, 100 Thieves were on the receiving end of it all.
The Australian team enjoyed a dream start vs. FURIA - a 16-4 crushing on Inferno. With their map choice up next, 100 Thieves surely felt good of themselves at that point. Vertigo did not go according to plan, however, and before they knew it, 100 Thieves were involved in a Train decider.
What a comeback! @furiagg with the rescilience and they beat @100Thieves 2-1 in the upper bracket! #DHMasters pic.twitter.com/nwNtPHAbjL

— DreamHack Counter-Strike (@DreamHackCSGO) June 11, 2020
It was clear to see that both teams knew what they were doing when choosing the final map of this encounter. Both halves produced the same result - 8-7, with the offense doing damage both ways on what is a traditionally CT-sided map. Unfortunately for 100 Thieves, those 8-7 scorelines leaned in the same direction - FURIA's, which added up to a 16-14 win for the Brazilians and another chapter in the book of Australian CS:GO heartbreak.
As this was the upper bracket final, there is still some good news for the Oz - they are not out yet. Their next opponent will become known on Saturday and will be one of four teams - Liquid, Gen.G, mibr or Cloud9. FURIA will have two full days off before returning on Sunday for the Grand Final.
FURIA Esports 2 - 1 100 Thieves
JUNE 9, 2020
Gearing up for the playoffs
DreamHack Masters Spring North America has been away for over a week but it's far from being done. In fact, the conclusion still lies ahea of us. The six remaining teams will resume play on Thursday, June 11. Well, at least two of the six teams will. FURIA Esports take on 100 Thieves in the upper bracket final. The lower bracket returns the next day with both matchups on the schedule. Team Liquid and Gen.G Esports will enter the server first, followed by Made in Brazil and Cloud9. The Grand Final is scheduled for Sunday.
We'll be there to cover it all. You might as well join us on the way!
MAY 30, 2020
DreamHack Masters Spring North America playoffs
The DreamHack Masters Spring North America group stage is over, which can only mean one thing - playoff time! Well, not just yet. There's going to be a long pause before we return to action in North America. The playoffs are not set to start until Thursday, June 11.
Here's how first-round matchups shaped out:
Upper bracket
FURIA Esports - 100 Thieves
Lower bracket
Team Liquid - Gen.G
Made in Brazil - Cloud9
It might take a while, but we'll be back with the live coverage of the playoffs. Join us to see who's going to come out on top!
MAY 29, 2020
Cloud9 secure second place to avoid Liquid
Cloud9 looked determined to not play Team Liquid in the first round of playoffs. The loser in their final group game with Gen.G was faced with a Liquid matchup immediately after the group stage, which C9 did enough to avoid.
Gen.G were doing well for themselves initially. They held a 13-8 lead on C9's Dust2 pick, but it all ended very fast for daps' team once they conceded that lead. The 14-16 loss visibly affected the Gen.G players and they couldn't find their groove at all on their own map choice - Train, losing 16-9 - a result that set them up against Liquid.

GGWP @cloud9

It was a tough loss today, but our #DHMasters journey isn't over! We look forward to cleaning things up for our match against TL in the playoffs!#GenG #WeAreGenG #TigerNation pic.twitter.com/dl4d99Q21U

— Gen.G Esports (@GenG) May 30, 2020
The prize for Cloud9 is mibr. The Brazilians, in addition to being subpar compared to Liquid, recently went through a roster change, so at least in theory, C9 did a good job today by securing second place in Group B.
The final game of the group stage finally saw Evil Geniuses win, though it was only consolation. Stanislaw's crew was out of contention before the final games had even began and this 2-1 victory over 100 Thieves essentially means nothing. The Australians are not affected as well because they had already secured top spot beforehand.
Cloud9 2 - 0 Gen.G
Evil Geniuses 2 - 1 100 Thieves
MAY 28, 2020
Group B standings decided before final games
DreamHack Masters Spring North America Group B brought to the table something that hadn't happened in either the NA or the European region thus far - the group was decided before the final round of play. 100 Thieves grinded out an overtime Dust2 victory and followed that with a crushing 13-3 performance on Mirage to beat Cloud9 two maps to none, which guaranteed them first place in the group while also ending Evil Genuses' chances of advance.
mood pic.twitter.com/nykiouDVwE

— Evil Geniuses (@EvilGeniuses) May 27, 2020
How did that happen? Well, for starters, 100 Thieves have two wins from as many matches. EG possess the opposite record. The pair play each other in the final round, which means 100 Thieves have beaten both 1-1 teams in the group, aka they win the head-to-head tiebreaker. Once again, EG are on the opposite side of the spectrum. All of this renders the final two games inconsequential in terms of who's advancing to which playoff bracket and who's getting eliminated. The only dispute will be on who's going to finish second, which does matter as that would arrange a first round matchup with Made in Brazil. The team left in third gets Team Liquid.
MAY 27, 2020
Evil Geniuses enter final group round in the last place

Evil Geniuses might enjoy another early tournament exit with how they've been doing at DreamHack Masters Spring North America. EG lost for a second time in as many games, this time to Gen.G. Both sides were immersive on their own map picks, a 16-8 for Gen.G on Train being matched by a 16-6 for EG on Inferno. The third map - Vertigo, was a different beast as tension rose at the smell of victory. In the end, Damian "daps" Steele took one over his former team by turning a 12-10 deficit into a 16-13 win.
This makes it back-to-back defeats for Evil Geniuses which leaves them in the last place in Group B. One of Cloud9 or 100 Thieves will occupy the top when their matchup is over tomorrow. Whatever happens there, at least three teams will be in danger of dropping out in the group stage when the final games arrive.
Evil Geniuses 1 - 2 Gen.G
MAY 26, 2020
100 Thieves begin DreamHack Masters Spring North America campaign with a new coach

100 Thieves and former Evil Geniuses coach Chet Singh have agreed on a deal for the latter to become the team's coach. Chet enters the fold with immediate effect and will have a role in 100 Thieves' performance at DreamHack Masters Spring North America. The new brain behind the play will see action for the first time later todat when 100 Thieves debut against Gen.G.
Welcome @ImAPet1 as our new CS:GO Head Coach!

Chet has been coaching CS:GO at the highest level for over 4 years now and has strong track record of both developing teams & winning championships. We're excited to bring his experience to 100 Thieves to lead our team! #100T pic.twitter.com/gdHSeiECb9

— 100 Thieves (@100Thieves) May 26, 2020
Chet works his magic - 100 Thieves win
So far, so good. Coach Chet Singh recorded a win in his debut as 100 Thieves' coach. The Australian roster defeated ESL One: Road to Rio North America champions Gen.G 2-0, which grants them first place in Group B at this early stage. How much Chet had to do with this match in particular is up for debate, but for the statistics he is a winner in this very early stage of his work with 100 Thieves.
MAY 25, 2020
Group B starts with a bang

Some may question Cloud9's South African venture but the results are there. The Major-winning organization is off to a winning start against one of the DreamHack Masters Spring North America favorites - Evil Geniuses. The match was one of nerves and we saw a lot of streaks and turnarounds, which, in the end, went more in the way of Cloud9 than EG.
Ethan "Ethan" Arnold might want to replay that one. Usually one of Evil Geniuses' top performers, the 20-year-old finished with 29 kills across three maps. The team almost managed to overcome the individual failure, but their comeback attempt on Train was stopped shortly before it would actually matter - the 16-12 result on Train confirming the 2-1 overall score.
Evil Geniuses 1 - 2 Cloud9
MAY 24, 2020
FURIA deny Chaos a playoff berth

FURIA Esports kept their 100% win rate at DreamHack Masters Spring North America intact with a final day victory over Chaos Esports Club. The way the rules are set, Chaos were in the curious position of playing for either first or last place in the group, and sadly for them, they ended up falling in the latter.
The underdogs kept the fight alive all night long and looked well on the path to success after a nail-biting overtime win on Nuke to level the score at one map apiece. Overpass defense proved to be Chaos' undoing. A great T-side showing got them to a narrow 7-8 deficit at the break, but FURIA just ran the CTs off the map in the second half to close the game off with a 16-8 result.
May 24, 2020
All of this is great news for Made in Brazil who needed FURIA to win in order to slide into the top 3.
Final standings
Group A
FURIA Esports - 9 points
Team Liquid - 3 points
Made in Brazil - 3 points
Chaos Esports Club - 3 points
MAY 23, 2020
Team Liquid survive, into DreamHack Masters Spring North America playoffs

The head-to-head clash between Team Liquid and Made in Brazil for a place in the DreamHack Masters Spring North America playoffs was won by the US-Canada combo. Despite losing their first two matches, due to tournament regulations, Liquid still only needed a solid win today to asure their advance into the next phase.
The favorites did not leave anything to chance and won comfortably on Overpass and Inferno - 16-11 each time. For mibr all eyes are set on tomorrow's FURIA - Chaos battle where a win for the latter would throw FalleN's team out of contention. Any other result would leave Chaos bottom of the group.
Team Liquid 2 - 0 Made in Brazil
MAY 22, 2020
Made in Brazil stay alive with a win over Chaos

Made in Brazil got a much-needed win in their second DreamHack Masters Spring North America Group A game. A loss to FURIA in the first round and a Liquid in desperate need of a win waiting in the third round, the Brazilians almost had to beat Chaos Esports Club in order to keep chances of qualifying realistic.
FalleN and pals did themselves justice and chopped off the group's outsider's wings. Chaos, who took Liquid's scalp in the first match played in the NA region, found it much harder to compete with mibr and couldn't even put a map on the board, losing 16-12; 16-10. This result leaves the standings wide open ahead of the final two games in the group, with only FURIA sure of their playoff spot.
Made in Brazil 2 - 0 Chaos Esports Club
MAY 21, 2020
Liquid in dire straits after second consecutive defeat

Team Liquid have fallen in a hole from which they might not be able to recover. The Intel Grand Slam winners have lost their second DreamHack Masters Spring North America game to FURIA, which brings them to a 0-2 record and to the bottom of Group A.
The game was a genuine spectacle with both teams showing what they are capable of. FURIA proved their outstanding mental strength to clinch victory. After falling on their own map choice, the Brazilians stole Nuke from the enemy in the final round of regulation despite losing 9-2 on the CT side at one point. Liquid nearly did a reverse on FURIA by coming back from 14-8 down on Mirage but could not close the deal, eventually going down in double OT - 22-20.
BR @furiagg 2 - 1 US @TeamLiquid #DIADEFURIA pic.twitter.com/ISreMg7zbK

— Rivalry CS:GO (@RivalryGLHF) May 21, 2020
This loss means Liquid need to beat mibr in their last game in order to stand any chance of qualification. FURIA meanwhile are set for the playoffs already, but could still be replaced at the top of the group. The next matchup between mibr and Chaos will set the exact terms of who can finish where in Group A.
Team Liquid 1 - 2 FURIA Esports
MAY 20, 2020
Made in Brazil add trk in the wake of DreamHack Masters Spring debut
Made in Brazil took the gamble to make a roster change less than 24 hours before their DreamHack Masters Spring North America debut. Alencar "trk" Rossato has been bought out of Team One to replace Ignacio "meyern" Meyer on the team. This move has been in the making for a few weeks and now that it has gone through, the trials before trk are set to begin with a difficult encounter vs. countrymen FURIA.
Bem-vindo a familia MIBR @trkcsgo!
Ja estreia com o manto sagrado amanha!

Welcome to the MIBR family @trkcsgo!
Big week for his debut!#SomosMIBR pic.twitter.com/TT9bmHguLo

— MIBR (@mibr) May 19, 2020
FURIA unflattered by trk
Made in Brazil's new savior trk had a debut to forget. In the only game of the day, his team lost 0-2 to FURIA Esports while he himself had a nightmare of a match, bottom fragging with just 21 kills. FURIA take control of Group A for now, but that could all change when they face Team Liquid in round 2. The NA team needs the win desperately after losing the opener to Chaos, so it should be a good one.
As for mibr, their second shot at a first win with trk will come on Friday, May 22 vs. the aforementioned Chaos. Based on how things turn out in these next two games, the final round of group play might throw mibr and Liquid in a direct duel for survival.
Made in Brazil 0 – 2 FURIA Esports
MAY 19, 2020
Chaos turn it around to win opener vs. Liquid
Chaos Esports Club made sure DreamHack Masters Spring North America starts with a bang. Considered the definite outsiders in Group A, Chaos didn't just hold their own against one of the tournament favorites - they beat them. In an engaging three-map encounter, Joshua "steel" Nissan and co. came up from behind after a crushing defeat on Inferno. Adding insult to injury, that was Chaos' map choice. The team showed they are a strong bunch, though, and turned it all around on Mirage and Overpass to take the lead in the group at this very early stage.
Team Liquid 1 – 2 Chaos Esports Club
The Brazilian derby in the group is next on the schedule. A clean victory for mibr or FURIA would take them to the top of the standings, at least for a day.
DreamHack Masters Spring North America group stage
The DreamHack Masters Spring North America group stage schedule consists of a single match every day for the duration of the group phase. The first duel of the tournament is going to be played on Tuesday, May 19 and it will involve Team Liquid and Chaos Esports Club.
MAY 18, 2020
What is DreamHack Masters Spring
DreamHack Masters Spring is one of the biggest tournaments of the 2020 CS:GO calendar. It will go on for nearly a month in four separate regions – Europe, North America, Asia and Oceania. It is part of the ESL Pro Tour, although, just like with the prize pool, points are spread out differently across regions.
The money and ESL Pro Tour points are allocated as follows:
Europe
$54,000/400 points
$28,000/265 points
$20,000/190 points
$16,000/130 points
5-6. $10,000/85 points
7-8. $5,000/65 points
9-12. $3,000/45 points
13-16. $0/0 points
North America
$40,000/320 points
$20,000/190 points
$15,000/130 points
$10,000/85 points
5-6. $5,000/55 points
7-8. $2,500/0 points
Asia
$10,000/185 points
$5,000/85 points
$3,000/45 points
$2,000/0 points
Oceania
$10,000/185 points
$5,000/85 points
$3,000/45 points
$2,000/0 points
DreamHack Masters Spring North America
There are eight teams competing for the DreamHack Masters Spring North America crown. They are distributed in two round-robin groups with four teams each. All group games are played in a Bo3 format. Last-placed teams are eliminated, second and third-placed teams advance to the lower bracket of the playoffs, group winners proceed to the upper bracket.
The DreamHack Masters Spring North America groups are:
Group A
FURIA Esports - 9 points
Team Liquid - 3 points
Made in Brazil - 3 points
Chaos Esports Club - 3 points
Group B
100 Thieves - 6 points
Cloud9 - 6 points
Gen.G Esports - 3 points
Evil Geniuses - 3 points
Group standings will be updated live until May 30, when the group stage concludes. There will be a one-week break afterwards before DreamHack Masters Spring North America returns for the playoff stage on June 8.

Stay tuned for constant DreamHack Masters Spring North America updates within this article!
Don't forget to check out our live DreamHack Masters Spring 2020 Europe Coverage Hub.