As in the past years, the EarlyGame Awards 2023 in favor of Laureus Sport for Good Germany will ask who are the best German Esports teams of the year.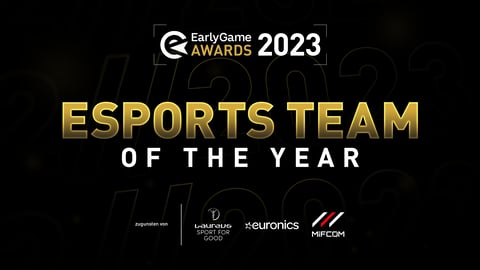 Esports has become quite a profitable industry. Trust me, I had to research how many German teams have won for this category.

Don't be surprised, it's about the teams, means an organization like G2 can also have two nominees on our list, sorry, but they were just too damn good this year.

But before we tell you the rest of the candidates, remember that we are organizing the awards for a good cause and every Euro you donate will go to Laureus Sport for Good Germany

Euronics is also sponsor of this year's awards. If you don't know Euronics, you're probably Gen Z, but here, just for you noobs. Also on board as main give-away sponsor this year is MIFCOM, so if you still need a nice gaming PC, grab it!
For every 5 Euros you donate, you get one ticket in our giveaway. The more you donate, the more tickets, aka chances you have to win something in the end. Like last year, we have a lot of cool prizes that will be raffled among those who donated something. Main: MIFCOM Switzerlan VIP Edition:

There are also a bunch of other prizes! We got everything the gamer heart desires. More than 15 crazily good prices!

Now it's your turn. Vote for your Esports Team of the Year! Feel free to share the voting, animate your community & friends, because at the end of the day, the EarlyGame Awards are a community award, just like in the last years. Our jury will only present you the top preselected 10 candidates. Further below the main criteria how the selected teams got on the famous nominee list.

EarlyGame Awards In Favor Of Laureus Sport for Good 2023
The voting for the Esports Team of the Year 2023 is now open and there can only be one.
For everyone that wants to vote, but maybe doesn't want to donate to Laureus Sport for Good, don't worry, we got you!


Thanks to our partners fritz-kola, we will be able to give away 3 Lootbags among everyone that participated in the vote. Voting doesn't cost you anything, so that's a free W for you!
Esports Team of the Year - Criteria

If you're interested in why we chose these 10 candidates, you can find a short description to each of them here with some nice pics. Btw, the order is random, so don't interpret anything into it.
Of course, we thought of some rules, how candidates are chosen:

Representing the diversity and success of German Esports

It's all about titles and other achievements this year
Milestones of the German Esports

Celebrate international successes

As many different games represented as possible, so it's not just 5 LoL Teams (but a 10th place in Farming Simulator won't get you there)
When will we announce the winner? On 26.02.2023 our big award show will go live!
Esports Team of the Year - Nominees
MOUZ (CS:GO Team)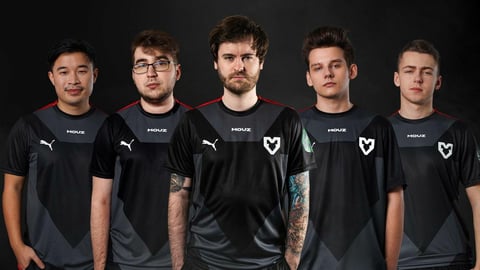 MOUZ has been insanely active this year and has represented Germany internationally in a lot of tournaments. Unfortunately it wasn't always enough for a first place, but at some of the biggest tournaments in CS:GO they made it to the podium and really gave everything.
We think this is definitely worth a nomination, because with the competition MOUZ was up against this year, their achievements are truly impressive.
G2 Gozen (Valorant Women)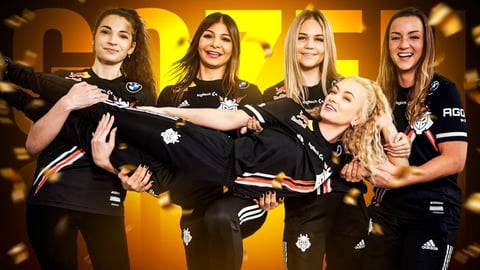 When we say we pick teams because of international successes, milestones in German Esports and titles, then G2 Gozen simply can't be missing this year!
G2's female Valorant team has won pretty much every tournament they've entered this year. The VCT 2022: Game Changers Championship, where G2 Gozen came in first place, was the very first tournament in the series where teams from different regions of the world met.

2022 was a year of success for the women of G2, and we definitely want to pay tribute to perhaps the best Women's Valorant Team in the world.

BIG (CS:GO Team)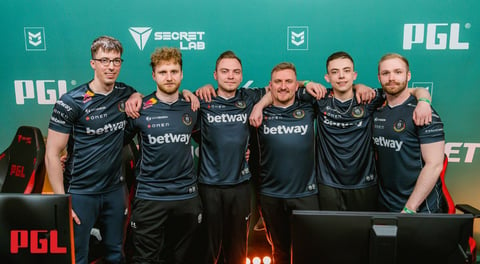 With BIG we have our second CS:GO team of the Awards and this forms quite a contrast to MOUZ.

MOUZ may have been much more active this year, but BIG won the Robeet Cup, one of the biggest tournaments CS:GO has to offer.

They represent Germany not quite as actively, but with a 100% win rate. Impressive!
It seems that BIG really only takes part in high-profile tournaments, but then usually wins a title. This was the case again this year, so props to the CS:GO team from BIG, you really deserve the nomination.
RBLZ (Red Bull Leipzig Esports Team)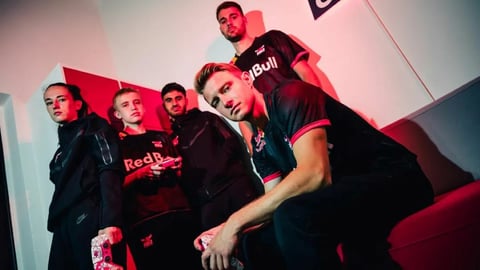 What can we say, Red Bull Leipzig has set up probably the strongest FIFA team in Germany with its Rebelz. They have not only Umut and thus the FIFA eWorld Cup 2022 winner, but also rblz_lena, who won the SheSportsCup with FabienneXII and MissPhoeniiix.

The team thus combines two of the most successful German FIFA Esport players and one of the greatest young talents, with Anders Vejrgang.
Vejrgang is just 16 years old and is already in the thick of things. For example, he won the Goat Cup and even beat Umut and Musti on his way to victory!
Red Bull Leipzig's Rebelz ain't no joke!
Eintracht Spandau (LoL)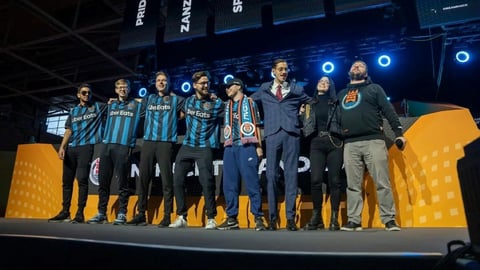 Okay, hear me out! We know, Eintracht Spandau didn't win any big titles this year, BUT for the fact that the team was only founded about a year ago, they have already achieved an incredible amount this year!

It's not like there was an organization or anything before that. This was all really just started about a year ago. So we think Eintracht Spandau is like the Upcoming Esports Team of the Year, and we think that's a pretty awesome achievement that they've accomplished.
SK Gaming (Brawl Stars)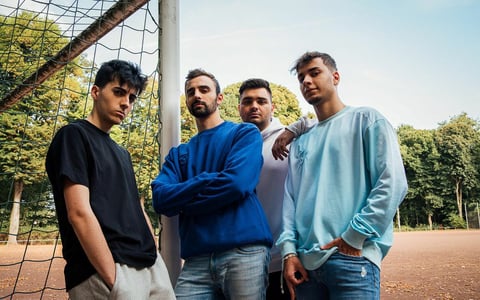 SK Gaming's Brawl Stars team has been a major contributor to the success of the German Esports scene this year. They decimated almost every tournament they participated in, and these were not unimportant or small competitions!

Mobile gaming is on the rise and SK Gaming is at the very front of the pack.
Unicorns of Love - Sexy Edition (LoL)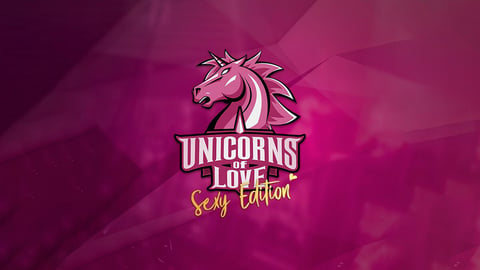 What can we say, League of Legends is kinda big and Unicorns of Love Sexy Edition has won the Prime League Summer 2022.

Unicorns of Love have held their own in the German League scene since their founding in 2018 and have also performed internationally time and time again!

Sure we have strong teams like G2's League Team, but this is not a one-man-show, and we want to celebrate the diversity of German Esport! Who better than the Sexy Edition, who won against Schalke, SK Gaming and BIG.
They qualified for the European Masters 2022 and even though they didn't win, it was because they were unlucky to lose in a close best of 5 against the team that eventually won the tournament.

Munich Esports (Overwatch)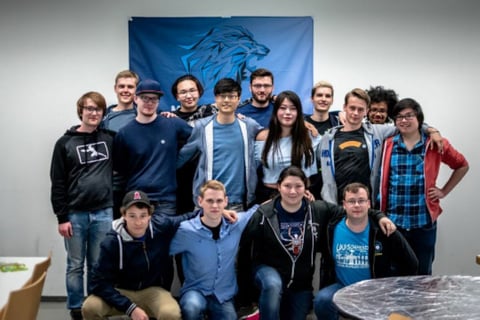 With Munich Esports we have our only Overwatch 2 team this year. The predecessor already had quite a competitive Esports scene, but now, with this slightly expanded patch, the game hopefully takes off again.

The Overwatch Team from Munich Esports has improved a lot this year and brought home a lot of titles. But the highlight was definitely the first place in the Overwatch Contenders 2022 Summer Series: Europe A-Sides.

G2 (Rocket League)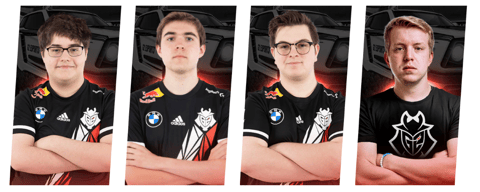 I know, I know we nominated G2 twice, but they were just so strong this year! We could have nominated three of their teams.

However, their Rocket League team just completely escalated and won several high tier tournaments and became vice world champions! I know, runner-up... but they took apart teams like NRG and FaZe Clan on their way to the top and were by far the best German Rocket League team of the year.
FOKUS (Valorant)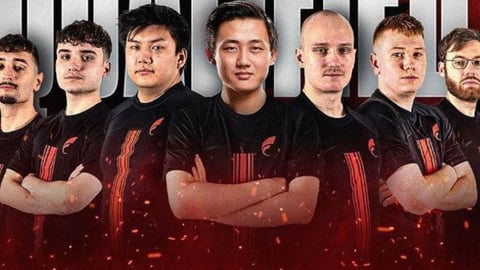 Last but not least we have the German and DACH champion with the Valorant Team from FOKUS. Not only that, they also won the VCT Promotion Tournament and advanced to the highest league in Europe.

That's pretty impressive, especially when you consider that FOKUS Clan started the team only this year! If this keeps up, they'll be nominated again next year and could win the Awards (just like this year) as long as enough of you vote for them.

If you want to donate, now you have another chance to do so and win an awesome Gaming PC from MIFCOM and many other prizes: