The first season of Chainsaw Man has just ended, leaving a void in our hearts and on our Tuesday evenings. It's also got us asking whether Chainsaw Man Season 2 is happening and if so, when and where!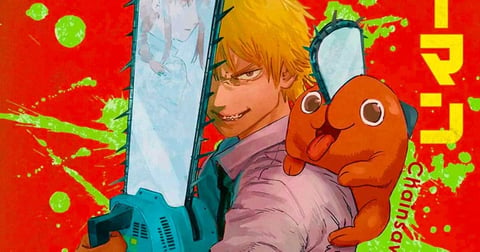 Chainsaw Man has come to an end... well the first season. With Chainsaw Man being one of the most anticipated series of 2022 and being extremely successful since it's start in October, we can surely expect a season 2 of the series. Has Denji's dream come true? Not yet, so we need to keep watching to find out!
After the final episode of the first season, we got a glimpse of the next arc, so we know we are definitely getting more Chainsaw Man in the coming years. Let's check out everything we know about the upcoming second season.
Will The Chainsaw Man Anime Get A Second Season?
While MAPPA has not confirmed it yet, with the final scene of the first season already hinting at the next manga arc, we will likely be getting a second season of Chainsaw Man. The first season was also very successful, being one of the top anime of Fall 2022, even with other shows like Spy x Family, My Hero Academia and Mob Psycho running at the same time.
Please be aware of Chainsaw Man manga spoilers ahead!
What Arc Will Chainsaw Man Season 2 Continue With?
The final words of the first season were "between the country mouse and the city mouse, which would you rather be?". This indicates that the next arc is going to be the Bomb Devil arc, which corresponds to Chapter 39 of the manga series.
Characters from Chainsaw Man Season 2
With the next arc already being hinted at, we already know of a few key characters that have to be a part of the upcoming second season of the Chainsaw Man anime. Of course, the main cast of Denji, Aki, Power and Makima will continue to be a part of the show, but there are also going to be some new characters.
Reze, also known as Lady Reze, will be a key player in the next arc. She is also a hybrid devil known as the Bomb Devil who is going to try and steal Denji's heart... in more ways than one.
Reze/Bomb Devil
Typhoon Devil
Get everything you need for your PS5 on Amazon
With Season 1 encompassing 39 chapters of Tatsuki Fujimoto's manga, we think that Season 2 will also include the International Assassins arc which goes until Chapter 70 of the manga, meaning we are also going to be introduced to a multitude of international assassins trying to kill Denji.
American Devil Hunter Brothers
Quanxi & her Fiends

Pingtsi
Long
Cosmo
Tsugihagi
Tolka/Doll Devil
Santa Claus
Octopus Devil
Darkness Devil
Chainsaw Man Season 2: Expected Release Time Frame
MAPPA has become one of the busiest animation studios in Japan. With another season of Vinland Saga being released in 2023, as well as the next Jujutsu Kaisen arc and Attack on Titan Season 4 Part 3 (that's a mouth full) we expect Chainsaw Man Season 2 to take a short hiatus.
We do believe that it is plausible to see Denji, Power and Aki back in action in 2024, but it's highly unlikely that the gang will return to the screen in 2023 due to the full schedule of MAPPA for the upcoming year.
Chainsaw Man Anime Streaming Sites
You can stream Chainsaw Man on different sites depending on where you live. For Europe and North America, Crunchyroll is your safest bet though.
Crunchyroll: North America, Central America, South America, Europe, Africa, Oceania, the Middle East, and CIS
Hulu: United States
Bilibili: China
Animax Korea: South Korea
Ani-One (Youtube Channel): The rest of the world (including India)
Chainsaw Man Season 2 will likely continue to be streamed on these websites so make sure to check out the first season on any of the above-mentioned sites, so you're all caught up and can enjoy season 2 when it releases.
This article contains affiliate links which are marked with [shopping symbol]. These links can provide a small commission for us under certain conditions. This never affects the products price for you.