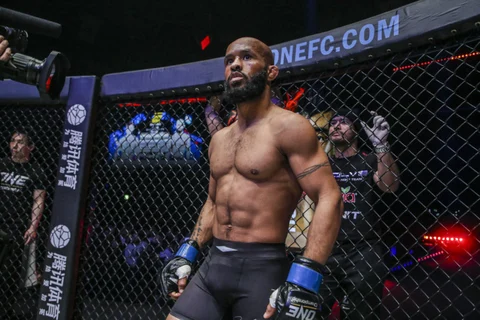 Mixed martial arts and World of Warcraft isn't the most natural fit in the world. MMA fighter Demetrious Johnson is breaking some walls here by admitting his fascination with WoW streamer Asmongold's content.
Demetrious Johnson is a bright spark in the streaming community. That's because he builds a bridge between two usually mutually exclusive categories of entertainment - mixed martial arts and gaming. The former UFC flyweight champion is himself a Twitch streamer, but he revealed that he holds deep admiration for a colleague of his.
MMA Star Demetrious Johnson Loves Asmongold
Demetrious Johnson is not just some MMA fighter. He has accolades. He won the inaugural flyweight UFC championship in 2012 and defended the belt a record eleven times before finally losing it in 2018. In other words: he has been busy on the ring.
That makes his Twitch career even more unlikely. DJ loves gaming and has been streaming various blockbuster titles in the vein of Call of Duty: Warzone and Final Fantasy XIV. Recent tweets show the public that he has interests in other titles from other genres and is particularly keen on the content of Twitch colleague Asmongold.
why is @Asmongold so damn funny and intelligent!! His stream and the way he views content/game launches and MMORPGS is a breath of fresh air.

— Demetrious Johnson (@MightyMouse) June 15, 2021
It's always an honor to receive praise for your work and it's especially cool when it's coming from someone as legit as Demetrious Johnson. Asmongold recognized that real fast and immediately replied to the tweet with a thank you note.
Love you dude, thank you!

— Zack (@Asmongold) June 15, 2021
The love is apparently mutual. If you wanna try out the MMA legend's streaming content, you can do so at his channel titled MightyGaming - a play on his fighting nickname Mighty Mouse. DJ also uploads weekly on his YouTube channel, also called Mighty Gaming.
Create a MyEarlyGame account now! It lets you customize our site and enter all our giveaways. You can also follow us on Instagram, or join our Discord for a fun chat.