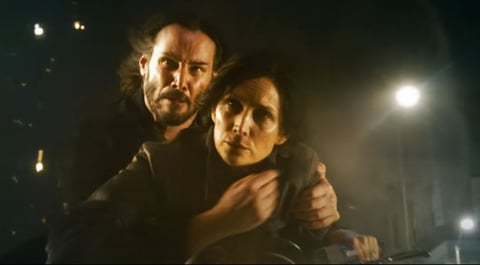 A reveal trailer for the Matrix Resurrections dropped. That's the official name for Matrix 4, if any of you are confused. Here's the reveal trailer and the release date!

For those of you who have been largely ignoring the world of film since Covid, the Matrix is getting a reboot. Many of the old cast members (like those above) are back for the next installment of the franchise. But we're also getting a host of newer cast members to make up a kind of old-generation and new-generation coming together style story.
Spoiler alert: The trailer beneath is quite revealing, especially if you can remember the story of the trilogy well, so proceed with caution.

The Matrix Resurrections Trailer
Right, enough mucking around. Here's the trailer, in all its glory, for the Matrix Resurrections:
They've lost the gritty, gothic aesthetic of the 90s, and replaced it instead with a far more vibrant palette. Besides that change and the noticeable lack of Laurence Fishburne (Morpheus), it seems that this reboot is, unfortunately, going to trade on former glories.
The brutal truth is that even the second and third films were reliant on the first, and so to try and carry a fourth, this would have needed to be amazing. But it isn't. Or at least it doesn't look amazing. It looks like an enjoyable (albeit unthinking) action film. Honestly, it looks like John Wick.
Popping in? Here for a browse? We got you:

When Is The Matrix Resurrections Release Date?
The Matrix Resurrections is expected to release in cinemas on December 22, 2021. This date hasn't been finalized yet, but Matrix Resurrections is being openly marketed as "in cinemas this Christmas".

There won't be much competition in this period but, for reasons we've outlined, it would be surprising to see this break any box office records. The Matrix just feels quite 'of its time' - too much so for a reboot to work. But we will have to wait and see, perhaps audiences have a hunger we aren't seeing.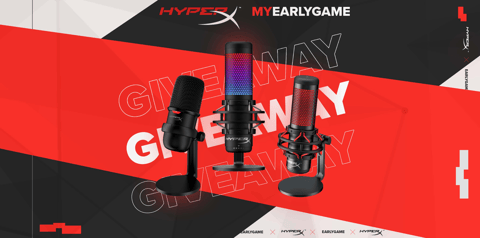 Will you be going to the cinemas for this one? Let us know on Facebook or Twitter, and remember, you should consider joining MyEarlyGame today for exclusive tourneys and loads of great giveaways!