The totally (and appropriately) hyped Netflix series Shadow And Bone could get a third season. Here is everything we know so far.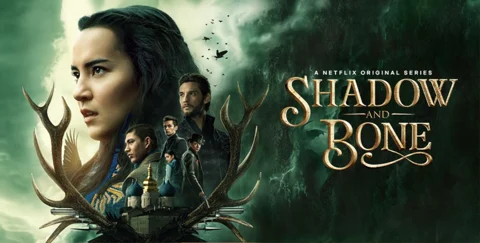 The popular Netflix series Shadow and Bone is based on a series of books by Leigh Bardugo. It follows the story of Alina, a powerful "Grisha" who discovers her abilities while on a mission for her homeland. Season 2, which covers the last two books in Alina's story, ended with a cliffhanger leaving fans wondering if the show will return for a third season. So what do we know?
The show's stars have expressed interest in exploring different aspects of their characters in another season, and there are plans for a Six of Crows spin-off. So, while Netflix has not yet confirmed a third season, it is very likely that it will happen, given that the show was originally pitched as a three-season project.
If you want to learn everything in detail and prepare your knowledge for the possible 3rd season, then buy the trilogy. I strongly recommend it to all fantasy fans out there. It was a lot of fun reading these books, learning more about the well written and fleshed out characters and being drawn into the great universe.

Shadow And Bone Season 3: Chances & Release Date Expectation
Shadow and Bone season 2 has been doing well on Netflix's Top 10 charts, but there hasn't been any official announcement regarding a renewal for season 3 or the Six of Crows spin-off.
Typically, it takes about 4–6 weeks for Netflix to make a decision. However, we do know that the showrunner has stated that the future of the series depends on the performance of season 2.
While Netflix doesn't prioritize fan and critic reception, the top 10 performance and overall hours viewed suggest that the show has done well enough to warrant a renewal. If renewed, we may have to wait until 2025 for season 3, but it's possible that the wait could be shortened to 1.5 years.
While there is a possibility for the universe to expand beyond season 3 and the Six of Crows spin-off, it's premature to speculate at this point. Nonetheless, Shadow and Bone seems to be one of Netflix's more successful fantasy series, especially given recent developments with The Witcher.
Shadow And Bone: How Season 3 Could Continue The Story
Spoilers ahead!

As for the storyline, the destruction of the Shadow Fold in season 2 leads to new challenges and tasks for the characters, and changes from the book series mean that it is unclear where the story will go next. However, it is clear that Alina and Mal's story is not yet finished, and they will continue to explore their new identities in a potential season 3.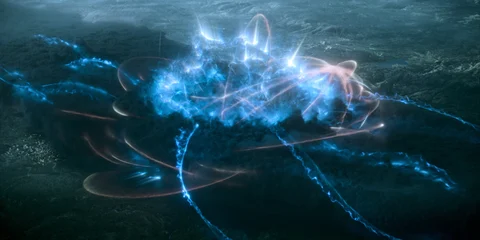 The season 2 finale of Shadow and Bone was quite impactful and fans and characters alike are still recovering from its events. The show took a risk by diverging from the book series, which some fans did not appreciate, but season 3 is set to take more inspiration from the books and involve fan-favorite characters.
Despite Alina's status as the Sun Summoner in season 1, she has now become a Shadow Summoner like the Darkling due to her use of forbidden magic. This puts her in danger and makes her future uncertain, but a journey to her roots may help her redeem her powers and use them to her advantage.
Season 2 ignored certain events from the books involving Alina, Nikolai, and Mal, but this was due to the importance of the actors playing these characters. Alina and Nikolai remain engaged in the finale, but her desire to be with Mal means their relationship will not progress further in season 3.
Mal's storyline will involve joining the crows on an Ice Court heist, while Inez will sail off to join them. This leaves Mal free to find Alina or pursue new adventures, which will affect his relationship with her in season 3. It may take a while for Alina and Mal to reunite, but it is a possibility in Shadow and Bone 3.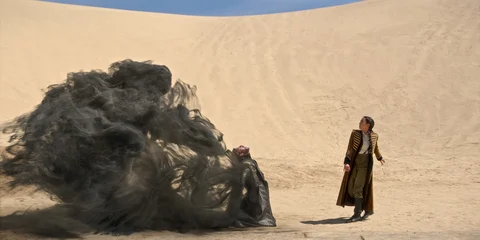 As Shadow and Bone season 2 concluded with Alina's powers seeming alien to her and Mal becoming a privateer while the Fjordans aim to exploit the newly opened world, let's explore everything we know and predictions for season 3.
Firstly, we don't know if a third season has been green-lit, but given the success of the show, it's possible. Netflix takes a few weeks to a month to decide based on talkability and viewership analytics. As for release date, traditionally, shows on Netflix take 12 to 18 months to be released, but Shadow and Bone season 1 came out almost two years ago, possibly due to pandemic restrictions. So, a spring 2024 release seems likely.
The story wrapped up well in season 2, with everyone going off to live their lives, but it seems like a happy ending is not on the cards just yet. In season 3, the focus could be on the Fjordans, who were not featured much in season 2, and their attempt to take action on Ravka, especially with Judah Parham being a dangerous weapon that amplifies a Grisha's powers. Kaz and the rest of the crows' individual mission could be to stop Judah Parham from circulating, while Alina and her powers could be a focal point.
This article contains affiliate links which are marked with [shopping symbol]. These links can provide a small commission for us under certain conditions. This never affects the products price for you.