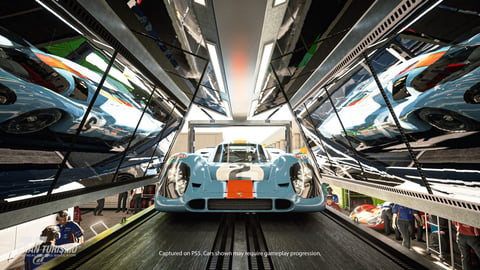 The highly anticipated next installment of the PlayStation-exclusive racing game series Gran Turismo is running a little late. We bring you up to date on the release date of Gran Turismo 7.
The last installment in the series, Gran Turismo Sport, was released in 2017 for the PlayStation 4, so it's no wonder that fans of the series can't wait for the next one. Gran Turismo 7 was already announced on June 11, 2020, and the first trailer promised a release still in the first half of 2021. In the meantime, however, this information has changed again.
Gran Turismo 7 Release Date Unknown?
Many of us were looking forward to an imminent release, but Sony slowed down the hype train a bit with another trailer in December. The new trailer only stated that the game was in development and the official website also states "Release Date: Unconfirmed". But don't worry, according to our knowledge, the release should definitely still be in 2021, at least that's what this trailer promises:
If we also look at all the releases of Gran Turismo so far, we quickly notice that, with a few exceptions, all release dates are between September and December. Of course, this is all conjecture and none of it is confirmed, but we think a release for the Holiday Season 2021 is quite likely.
Until then, you can pass the time with Gran Turismo Sport.
Is Gran Turismo 7 PS5 Exclusive?
It's debatable whether this is good or bad, of course, but yes, the PS4 will go away empty-handed this time around. Gran Turismo 7 will come exclusively for the PS5, which might be a slap in the face for one or two fans, given the current availability of consoles. Let's look on the bright side - PS5 exclusivity means Polyphon Digital can take full advantage of the new technology. This means 4K resolution and smooth 60 FPS without having to make any sacrifices, not to mention ray tracing and support for the DualSense controller features. Did you see the trailer? There's no way that's going to run smoothly on a last-gen console.
Are you looking forward to Gran Turismo 7 yet? Let us know on Facebook or join us on Discord!
More news and updates from the world of gaming and esports, such as all the news about Dragon Age 4, can be found on EarlyGame. Do you only want to see content about your favorite games? Then create a free MyEarlyGame account!
Original article by EarlyGame's Lukas Ballat.