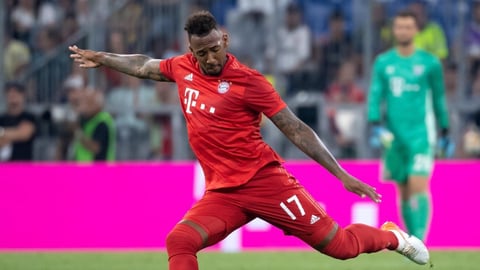 Since 2011, Berlin-born Jérôme Boateng has been playing for Bayern München and has been among the world's best defenders ever since. FIFA 20 is giving the German central defender a Flashback SBC that is really something. Is the SBC worth it? What is the most cost-effective solution? We will tell you.
At the 2014 World Cup, Jérôme Boateng was part of the German squad that secured the World Cup title in Brazil. In 2016, he was voted Germany's Footballer of the Year. In FIFA 20, his Gold Card is not one of the most popular players due to lack of speed, but that changes with this Flashback Card. Together with the Shapeshifters variant of club colleague David Alaba, Boateng is an absolute power in central defense for Bundesliga teams.
The Jérôme Boateng Flashback SBC card
Position: CB
Nation: Germany
League: Bundesliga
Overall rating: 91
Weak foot: 4 stars
Skills: 4 stars
Price: approx. 450.000 coins
Expiry: No
Jérôme Boateng's gold card lacks speed and agility. These are values that are extremely important in central defense in FIFA 20. Fortunately, the Flashback version of Boateng is making significant progress in precisely these areas. 83 pace, 99 reactions, 99 composure and 99 strength are nothing to sneeze at, even without Chem style. With Shadow, Boateng achieves a defensive value of 98 and more importantly – 94 speed, which makes getting past the Bayern player much more difficult.

Is the card worth it?
The answer is short and sweet: Yes! Only the Flashback card from Mats Hummels has the same overall rating, but Boateng is superior in terms of speed and physicality. Only the Future Stars version of Ozan Kabak and Base Icon Lothar Matthäus can keep up with Boateng to some extent.
In direct comparison, the Bayern player has the upper hand in the most important stats such as defense and physicality, and that for around 300,000 coins less than Matthäus.

Cheapest solution
The Flashback SBC currently costs just under 450,000 coins, for which two squads must be submitted:
Team around Bayern München with an 86 rating (at least 75 chemistry)
Bundesliga team with an 87 rating (at least 70 chemistry)
The cheapest way is to use players in your own squad who are not needed for your own FUT team. Alternatively, here is the cheapest solution for both teams at the moment.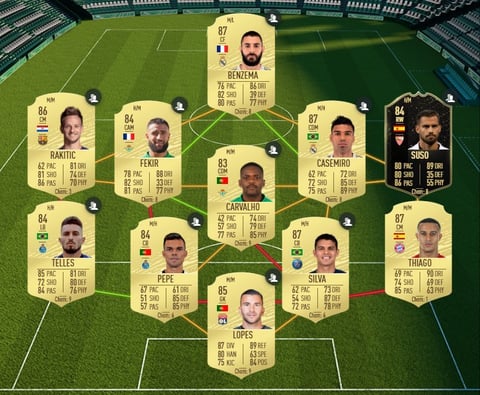 Team 1: Bayern München
A Bayern player and an In-form card are required for the team. We fulfill these requirements with Thiago, who we use as a right back, and Sevilla's Suso, who not only links to the Bayern player, but also to the midfield and the striker that also come from the Spanish La Liga. That will cost you around 185,000 coins.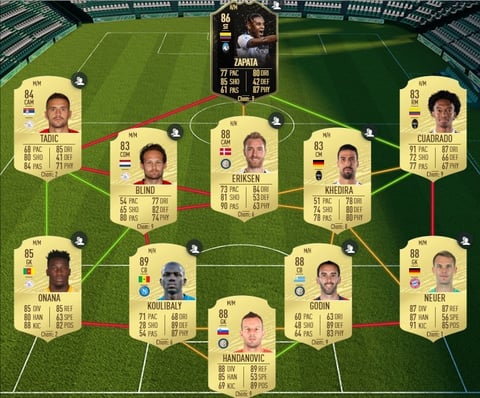 Team 2: Bundesliga
Same drill, but this time any Bundesliga player can be paired with the In-form card. Since the team has to get an 87 rating, Manuel Neuer leads the way – goalkeepers are simply cheaper than outfield players. The rest is made up of Serie A players and a cheap triangle of Ajax Amsterdam players. You'd still need about 260,000 coins for this squad.
If both teams are handed in, one of the best central defenders in the Bundesliga will become a part of your FUT roster. You can pair him up with Eder Militão if you were quick enough to jump on that SBC.