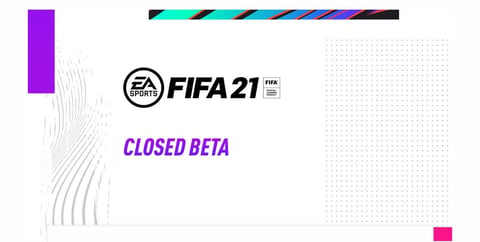 FIFA 21 is not due for almost two months and that's because there's still a lot EA Sports need to work on before the new FIFA title's official release. Here to help is the community that will be playing the FIFA 21 Beta for the next couple of weeks, trying to sort out what's good and what isn't.
The FIFA 21 Beta is a good way to get some feedback from players ahead of the full game's release on October 9. EA Sports are sending key codes to dedicated FIFA players as we write this article, in hopes that they will be able to craft a better game than the disaster that was FIFA 20.
The FIFA 21 Beta key codes are sent to a selected few from the United States and the United Kingdom. The players chosen are usually people who have racked up a lot of hours in the previous title and/or have played one mode, specifically a fair amount. For example, EA are trying to bring career mode up to a level, so they'd likely seek someone who's spent a lot of time in FIFA 20 career mode and would notice the differences immediately.
The Beta is only available to PlayStation 4 and Xbox One users, which makes us wonder how the PC and Nintendo Switch versions are going to end up.
The FIFA 21 Beta community testing begins later today and will go on until the end of the month. Then EA Sports will have a little over a month to patch up any potential last-minute holes.

Stay with EarlyGame for more quality FIFA content. You can also check our YouTube channel for some visuals if reading's not your main thing.