Adjusting your camera settings in EA FC 24 is crucial to getting the best view of the pitch. By fine-tuning these settings, you can gain a strategic advantage by seeing more than your opponent. Allow us to guide you through the best camera settings in EA FC 24, not only for FUT but also for every other mode.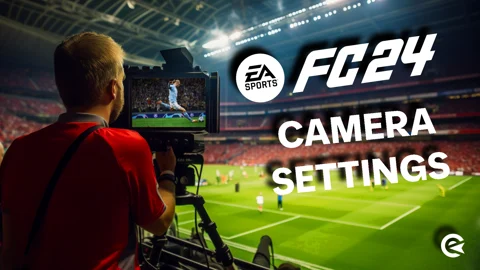 EA has introduced a new 'Tactical Cam" which may look good for the spectators, but is often not good enough for the actual game – especially for those competing online once the new FUT Champs season starts.
We're here to guide you through the optimal camera settings for EA FC 24. You might also want to bookmark this article, as in the past the settings have frequently reverted to the default settings...

Let's hope EA fixes this problem. Let's go!
EA FC 24: Best Camera Settings
You might have seen yourself that pro gamers and content creators opt for non-standard camera settings in FIFA. While the following configurations may appear unconventional to those accustomed to default settings, they are carefully chosen for specific reasons.

The aim is to achieve in-game benefits through these bespoke settings, primarily to provide a wider view of the pitch and to improve the accuracy of passes and shots. Such adjustments can prove crucial in crucial situations and ultimately lead to superior rewards in FUT Champions.

It's easy to change these settings. Go to the main menu, select options (the gear logo), settings and then game settings. In this section you'll find the Camera sub-menu, where you can tweak the settings to your liking.
Don't forget to disable the Power Shot zoom, as this in-game camera shift can be quite disruptive, particularly in competitive modes. The zoom is not only distracting but can also impair your reaction time if your shot gets blocked. You'll find the option to turn this off at the bottom of the camera menu.
Best Camera Settings For FUT In EA FC 24
Whether you're playing online or enjoying couch co-op with friends, you'll definitely want to tweak the default camera settings. The default view often lacks the optimal angle for critical plays, especially when you're setting up a shot on goal. Be sure to adjust both the Single Player and Multiplayer camera settings.
The Tele Broadcast setting is widely favored among players for its expansive view of the pitch, almost eliminating the need to use the radar. This camera perspective enables you to better anticipate plays, set up effective passes, and score goals with greater ease.

To customize this setting, navigate to 'Camera Settings' in the menu. Change the option from 'Default' to 'Custom.' This will unlock the ability to adjust both the zoom and height, tailoring the camera's view to suit your gameplay style.
Tele Broadcast
It is important to set the zoom to 0, otherwise you will not see the entire pitch. You can adjust the height yourself, if you prefer 15 to 20 for example, that's a good setting too.
| | |
| --- | --- |
| Single Player Camera | Tele Broadcast |
| Multiplayer Camera | Tele Broadcast |
| Camera Settings | Custom |
| Camera Height | 20 |
| Camera Zoom | 0 |
The Co-op camera is a much more 'all-in' alternative.
Co-op
With this option you're afforded such a comprehensive view that you likely won't need to rely on the radar at all. Other viable alternatives include the 'Tele' and 'Classic' settings.
We recommend starting with a few offline games to experiment with these options. Adjust the camera settings until you find the view that feels most comfortable and enhances your gameplay.

| | |
| --- | --- |
| Single Player Camera | Co-op |
| Multiplayer Camera | Co-op |
| Camera Settings | Custom |
| Camera Height | 20 |
| Camera Zoom | 0 |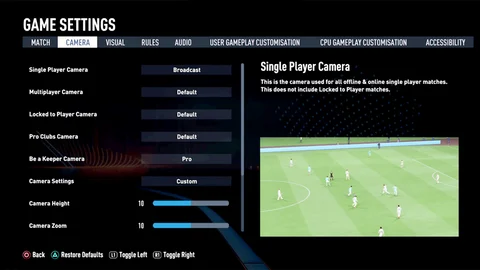 Sponsored by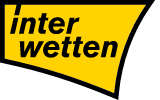 This article contains affiliate links which are marked with [shopping symbol]. These links can provide a small commission for us under certain conditions. This never affects the products price for you.