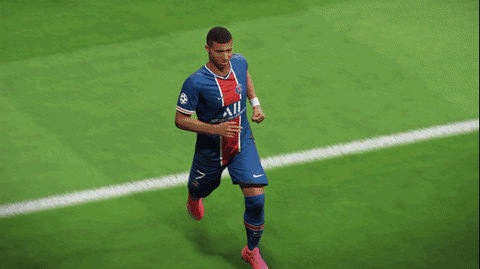 After the FIFA 21 Title Update 8 nerfed team pressing, the meta has gone in a slightly different direction. Is a five-man defense the new way? We take a detailed look at the 5-3-2 formation to find out.
If you don't believe us that 5-3-2 is a viable FIFA 21 formation, then you should at least trust the pros. Dylan "DullenMike" Neuhausen won the second FUT Champions Cup European qualifier sporting the 5-3-2. What makes it so strong and where are its weaknesses? Let's find out together!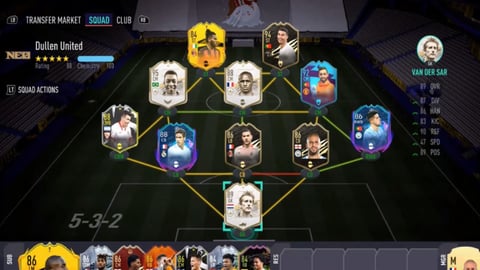 The 5-3-2 Formation in FIFA 21
This is arguably the best formation in FIFA 21 at the moment. In all honesty, it should have been more popular even before the team press nerf. The luxury of having five defenders does not only make you more solid at the back, but presents more options when taking the ball out of your own half.
In attack, the formation quickly turns into a 3-5-2 with your full backs joining in on the fun. The 5-3-2 has been the most popular formation in football for the last decade (even though it's often labeled as 3-5-2 to make it sound sexier) and it's equally viable in FIFA 21. You just have to know how to make the best use of it.
Five Players That Should Have Made the FIFA 21 TOTY
View gallery
5-3-2: The Best Tactics
The best way to exploit the 5-3-2 is to stay compact on defense and go wide when in possession to make full use of the full backs. Here are the tactics that can achieve that:
Defensive Style: Balanced
Width: 5-6
Depth: 5
Offensive Style: Balanced / Long Ball
Width: 5
Players in the Penalty Area: 6-8
Corners: 2
Free Kicks: 1
Whether you prefer the balanced style of play in attack or the faster counterattacking "long ball" variant depends on your players and personal preferences. It is best to try out both and see what you like better.
5-3-2: Player Instructions
As you might have guessed, the most important positions in the 5-3-2 are your full backs, because they are busy running up and down the pitch the whole game. They definitely need high stamina to do that. Good values for passing and crossing are also something you'd require from your de facto wingers.
Your midfield three should consist of a classic CDM to protect your CBs and two roaming CMs with attacking capabilities to serve as a bridge to the strikers.
The best player instructions for this setup are:
Full-back: Join the attack, overlap
Defensive CM: Stay back while attacking, cover the center, conservative interception
Offensive CM: Get forward, cover the center
Strikers: Get in behind
You can be slightly more conservative than these super-aggressive instructions by picking and then setting up two defense minded CMs and just one attacking one to serve as a no. 10. It's a matter of playstyle and preferences.
Join us on Facebook, Twitter, and Discord to have a chat. Or check out our YouTube channel for some visuals if reading's not your thing.
Want a personalized experience, with just the news and videos you care about? Then check out My EarlyGame and sign up for a free account.
Original article by EarlyGame's Philipp Briel.