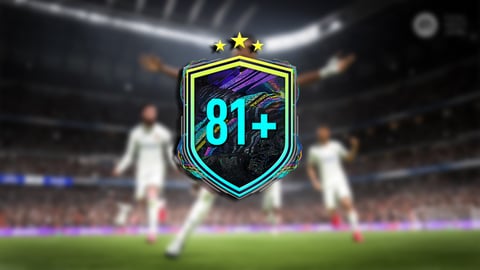 You want to win a strong, yet cheap player in FIFA 21 Ultimate Team? Maybe one of the FUT Future Stars? Then you should definitely pick up this SBC: The 81+ Player Pick SBC is a real bargain.
We love the player selection SBCs in FIFA 21 Ultimate Team. Do it, pick the best player out of three and roll with it. With the 81+ Player Pick SBC, you have the chance to win players from the current FUT Future Stars event or from TOTW 20. For just 10,000 coins, you shouldn't deliberate too much.
UPDATE from March 1
The 81+ player choice SBC is back
Hallelujah! The popular 81+ player pick SBC returned on February 28. You still have until March 5 to complete the Squad Building Challenge as many times as you like to secure the new What If players or TOTW cards.
Since the prices have changed a lot in the meantime, the SBC will only cost you around 9,000 coins.
81+ Player Choice SBC Solution
The cheapest way is via this hybrid team from different leagues, thanks to low chemistry requirements you can combine relatively freely here. The requirements:
At least gold players (no matter if common or rare).
At least 5 rare players
At least 30 team chemistry
Number of players in the team: 11
Of course, it's still cheaper if you just use your untradable players.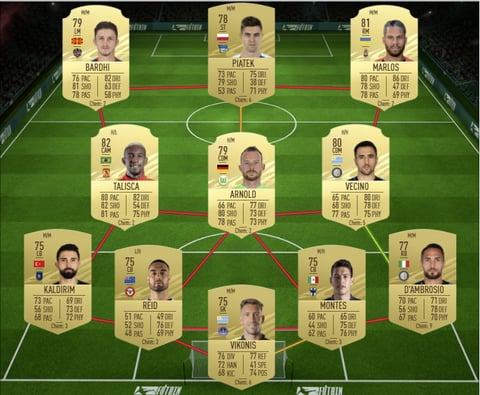 81+ Player Pick SBC Solution
You have until Valentine's Day - February 14, to complete this SBC. It is repeatable and can be completed as many times as you like: a great way to get rid of your untradeable players.
The low requirements are unlikely to pose any real problems for anyone:
All players must be gold (doesn't matter if rare or not)
Minimum 5 rare players
Minimum 30 team chemistry
11 total players
The cheapest solution for the 81+ Player Pick SBC is currently at 10,000 coins:
Players from different nations and leagues are used here. The two most expensive cards come from the Spanish La Liga: Iago Herrerin and Munir. Otherwise, you can use some South American players. Be sure to check your club to see which cards you can use - due to the low chemistry requirement, many combinations are possible to lower the price even further.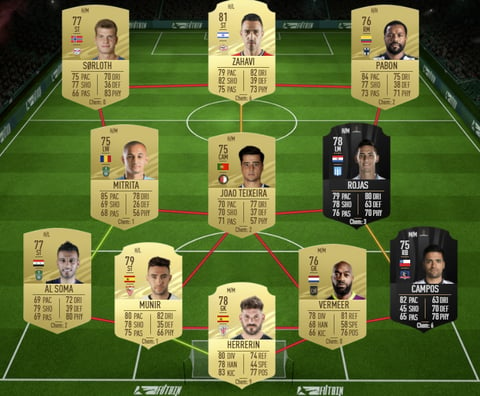 Officially, the SBC ends on Sunday, but it is quite likely that it will return in the coming week or with the FUT Winter Refresh, much like the Mid-Icon Upgrade SBC.
Create a MyEarlyGame account now! It lets you enter all our giveaways. You can also follow us on Instagram or join our Discord for a fun chat.
Original article by EarlyGame's Philipp Briel.