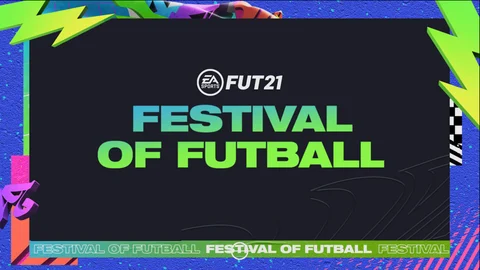 EURO 2020 is ready for kick-off! We were wondering if EA will come up with FIFA 21 content for the European Championship and we have our answer: say hi to the Festival of FUTball!

As you surely already know, EA has not secured the rights to EURO 2020. The European Football Championship, which will be held in several countries for the first time, will officially only take place in PES. That doesn't stop EA from producing their own content, so here it is: the Festival of FUTball!

What Is the Festival of FUTball?
We will only find out exactly what the content of Festival of FUTball is going to be tomorrow evening at 7pm CET. We have enough knowledge of the format to have an educated guess, though.
Here's how the event looked like during the 2018 FIFA World Cup in Russia: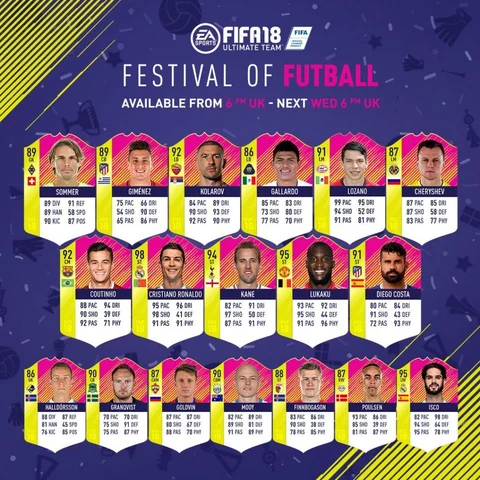 Festival of FUTball Content
If EA go by 2018, there will be special country SBCs where you must trade in squads made up of players from one country to complete the Squad Building Challenges. Another format we expect is a replacement for TOTW with In-Form cards for the best players from EURO 2020.
The third and arguably most innovative and beloved content within the event, are the Classic International Heroes. These are cards for players that are not with their nations at the European Championship. There are numerous stars that could warrant such FUT items, Liverpool defenders Virgil van Dijk and Trent Alexander-Arnold being two fine examples.
We will keep you up to date with the Festival of FUTball content as soon as it arrives. Stay tuned!
Create a MyEarlyGame account now! It lets you customize our site and enter all of our giveaways. You can also follow us on Instagram, or join our Discord for a fun chat.
Original article by EarlyGame's Lukas Scherbaum.