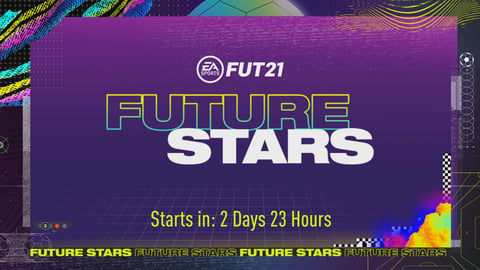 EA Sports have uncharacteristically revealed the next FIFA 21 event days in advance. We now know that it's the Future Stars that are coming this Friday and are ready to accept our mistake from yesterday and create another guide for y'all.
Nope, February won't be the month of Winter Refresh as we presumed. EA Sports put some breaks on our prediction by announcing that the next FUT event in FIFA 21 is the Future Stars. Just like we did for Winter Refresh, we will once again tell you all about the Future Stars and the content likely to follow in the next couple of weeks.
FUT #FutureStars are almost here. We are sending a #FUT Future Star "talent scout" out to help us identify the player for one of the Future Star SBCs.

To get started, which player nationality should our scout focus their search on?#FIFA21

— EA SPORTS FIFA (@EASPORTSFIFA) February 2, 2021
What Are the FIFA 21 Future Stars?
The name gives it away: Future Stars is all about them young talents! EA Sports will focus on the youngsters that are expected to rule the world in the next few seasons but aren't necessarily there at present. The way I like to phrase it, we'll get special cards with values that should be on these players' regular gold cards in a few years.
Last year 28 players were split between two teams, but there's no guarantee that the exact format will stand the same.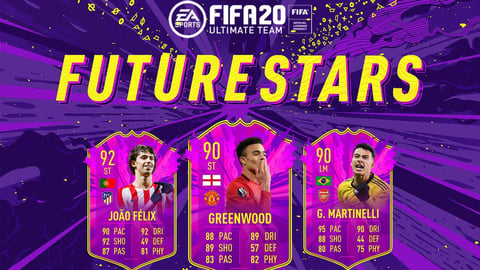 When Does the Future Stars Event Begin?
The Future Stars event begins on Friday, February 5. We assume that the exact time will be 6 pm CET. If the format from FIFA 20 carries on, we'll receive the first team this Friday and the second next Friday. The whole event should last two weeks.
Five Players That Should Have Made the FIFA 21 TOTY

View gallery
FIFA 21 Future Stars Predictions
Players like João Félix (Atlético Madrid), Erling Haaland (Borussia Dortmund) and Lautaro Martínez (Inter) were part of the FIFA 20 Future Stars and are doing quite well for themselves this season. EA Sports nailed it to some extent at least.
Future Stars are usually very strong and comparatively cheap when put next to Icons, TOTY or TOTS cards, so they find their way into many FUT squads later in the season. The requirements to be a Future Star is to be under 23-years-old and to have a bag of potential.
It doesn't narrow it down a lot, but we want to challenge ourselves with a prediction nonetheless. Here are our 14 picks for Friday's Future Stars team 1:
LW: Ansu Fati - 92 OVR (Barcelona)
CB: Rúben Dias - 91 OVR (Manchester City)
RW: Dejan Kuluševski - 91 OVR (Juventus/Piemonte Calcio)
RM: Ferrán Torres - 90 OVR (Manchester City)
RM: Takefusa Kubo - 90 OVR (Getafe)
LM: Giovanni Reyna - 89 OVR (Borussia Dortmund)
LM: Bukayo Saka - 89 OVR (Arsenal)
CB: Edmond Tapsoba - 89 OVR (Bayer Leverkusen)
LM: Pedri - 88 OVR (Barcelona)
CAM: Dominik Szoboszlai - 88 OVR (RB Leipzig)
LB: Reece James - 87 OVR (Chelsea)
CM: Jude Bellingham - 87 OVR (Borussia Dortmund)
RW: Anthony - 86 OVR (Ajax Amsterdam)
CM: Curtis Jones - 86 OVR (Liverpool)
It's EA Sports' call of course, yet we feel comfortable about at least some of our own picks. We'll find out how accurate we were on Friday.
Future Stars Academy
Last year, upgradeable Objectives players made their debut during the Future Stars event. For example, Martin Ødegaard started with an 80 OVR card and then upgraded by completing certain tasks. In his best form, the winger reached 87 OVR. Not bad.
We personally love this concept and would welcome it back with open arms, but what do you think about it? Share your thoughts on our social media pages on Facebook and Twitter or join our Discord channel.