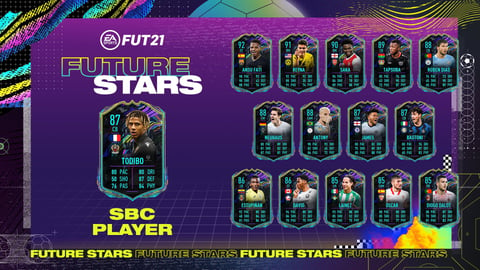 There's a new FIFA 21 meta CB in town. The Future Stars SBC for Jean-Clair Todibo is not on the cheap side, but the card itself is totally worth it. We've prepared the cheapest solution for you.
The Jean-Clair Todibo SBC is set to be one of the last FIFA 21 Future Stars, as we prepare to move towards the next FUT event. It is a good, yet rather expensive one. Here's the cheapest solution.
The FIFA 21 Jean-Clair Todibo Future Stars SBC Card
Position: CB
Nation: France
League: Ligue 1
Team: Nice
OVR: 87
Weak Foot: 2 stars
Skill Moves: 4 stars
Price: about 228,000 coins
Expiry: February 19
Your vote determined it: FR CB

A new #FutureStars Squad Building Challenge Player is now live in #FUT.#FIFA21 pic.twitter.com/RLdo2tnl2w

— EA SPORTS FIFA (@EASPORTSFIFA) February 13, 2021
Is the Jean-Clair Todibo Future Stars SBC Worth It?
Future Stars Jean-Clair Todibo is fast, agile, defensively strong and physically imposing. He feels very good in-game and is better than both gold Varane and IF Kimpembé thanks to his high agility. He's not exactly cheap at 228,000 coins, but well worth the money.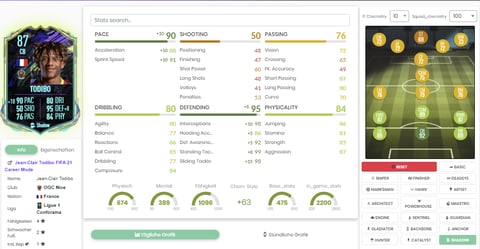 FUT Future Stars Jean-Clair Todibo SBC: Cheapest Solution
To get Todibo's Future Stars card, you have to trade two teams:
Min. one Ligue 1 player, min. one TOTW player, min. 83 OVR, min. 80 chemistry
Min. one French player, min. on TOTW player, min. 85 OVR, min. 75 chemistry
Team 1: Ligue 1
Here you combine the Bundesliga with Ligue 1 and Primeira Liga. Right back Mathieu Debuchy from TOTW 19 is our In-Form and our Ligue 1 player at the same time.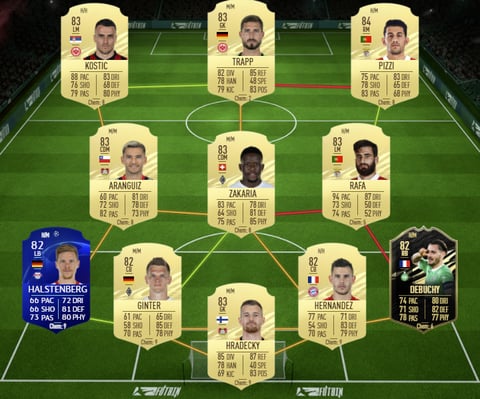 Team 2: France
In the second team, which costs around 170,000 coins, we go for a mostly La Liga-based squad. Goalkeeper Steve Mandanda is our Frenchman, Gabriel Paulista from the current TOTW 20 is the In-Form.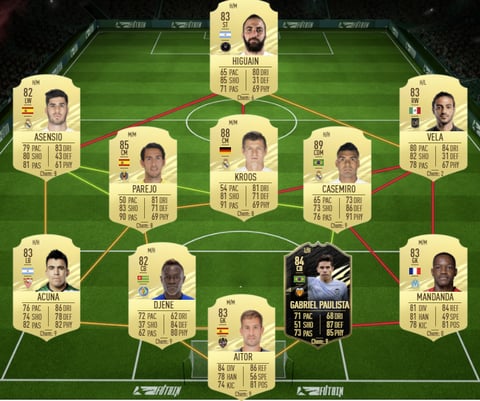 Create a MyEarlyGame account now! It lets you customize our site and enter all our giveaways. You can also follow us on Instagram or join our Discord for a fun chat.
Original article by EarlyGame's Philipp Briel.