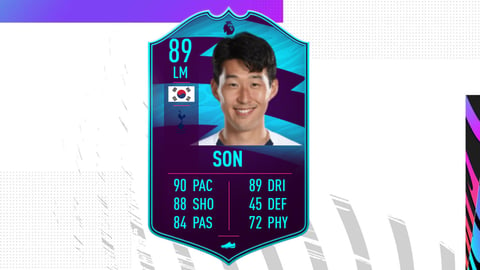 The second Player of the Month (POTM) of the English Premier League was announced: Son Heung-Min from Tottenham Hotspur secured the award in October and can look forward to a strong special card. We have the cheapest Premier League POTM Heung Ming Son SBC solution for you.
The South Korean Son Heung-Min succeeds Dominic Calvert-Lewin as Premier League POTM. EA Sports gave the winger an outstanding card, BUT: it does come at a price! One of the more expensive Squad Building Challenges...
Quick-Facts about PL POTM Son Heung-Min
Position: LM
Nation: South Korea
League: Premier League
OVR: 89
Weak Foot: 5 Stars
Special Move: 4 Stars
Cost: around 615.000 Coins
Expiry: 13. December

AA

Son Heung-min is the @EASPORTSFIFA Player of the Month for October!#PLAwards | @SpursOfficial pic.twitter.com/58vqQKF2Z2

— Premier League (@premierleague) November 13, 2020
Is Son Heung-Min worth it?
A look at the values of PL POTM Son Heung-Min quickly reveals how strong the new variant of the South Korean actually is: Even without Chemistry Style, the left midfielder reaches 90 Pace with 88 Shooting and 89 Dribbling.

Depending on whether you give him Engine or Hunter, he becomes an outstanding goal preparer or goal scorer. On top of that, he has the perfect match link to Harry Kane's strong rulebreakers card

Sonaldo's gold version was already one of the best five star weak foot players in FIFA 21 and the new card is simply outstanding. However, 615,000 coins for one non-exchangeable player is... a statement. If you ever want to change your team, you'll be out of coins.
The SBC is therefore only worthwhile to a limited extent, because, by FIFA 21 Team of the Year (TOTY) in December, there should be stronger options at a similar price. Options, which you can actually exchange on the transfer market.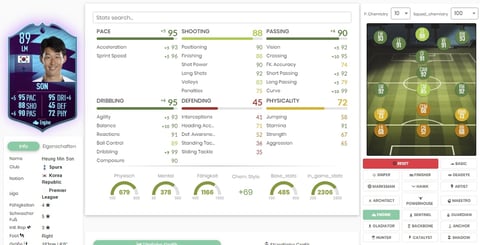 PL POTM Son Heung-Min SBC-Solution
If you still want to get PL POTM Son in your team, you have to trade in four teams:
Team with a player from Tottenham Hotspur (85 OVR, min. 1 TOTW, min. 75 chemistry)
Team with a player from the Premier League (86 OVR, at least 70 chemistry)
Team with one TOTW player (87 OVR, min. 70 chemistry)
Team with an OVR of 88 (at least 55 chemistry)
Team 1: Spurs
Around 80,000 coins are allotted to the first team, for which we combine Bundesliga, Premier League and Serie A. The TOTW card of Leverkusen-based Lukas Hrádecký is also used to meet the requirements.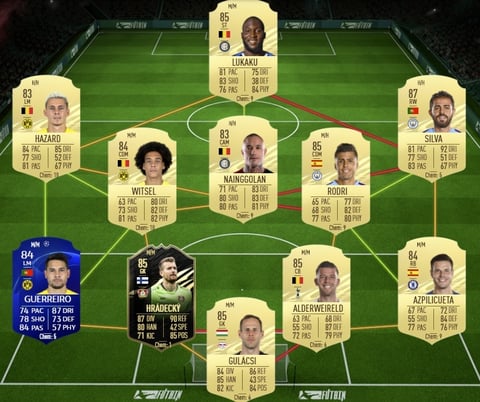 Team 2: Premier League
Here, the price is just under 115,000 coins. We're going the route via a hybrid team from the Premier League and the Bundesliga. Jadon Sancho from BVB brings the link to striker Harry Kane.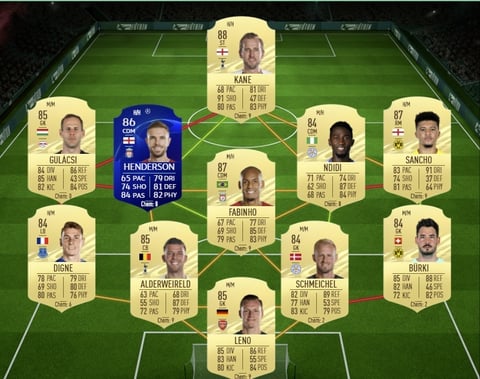 Team 3: Top Form
The third option is a bit more expensive at about 180,000 coins. Due to the low chemistry requirements, we can mix and match here and set up six goalkeepers, who keep the price within reasonable limits.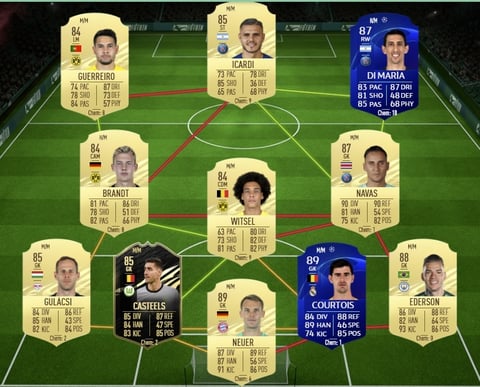 Team 4: 88-rated Squad
This is the most expensive SBC for PL POTM Son Heung-Min at about 240,000 coins. But even here, hardly any chemistry is required, which opens many possibilities. Again, five goalkeepers are used.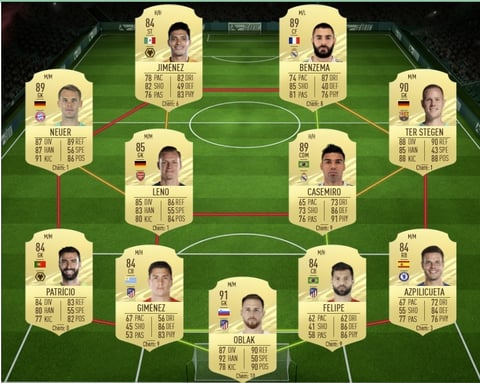 You can read more about FIFA 21 and Esports on EarlyGame. We tell you about Five Tips That Will Improve Your FIFA 21 Skills and help you out with our FIFA 21 Ultimate Team: FUT Beginner's Guide
Original Article written by EarlyGame's Philipp Briel