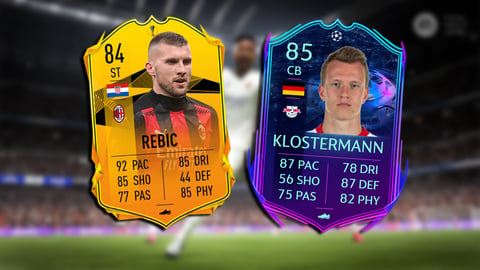 TOTW, TOTY, Headliners, RTTF. Keeping track of all the FIFA 21 events is not always easy, even for professionals. This week, the Champions League and Europa League return. We tell you what this means for the dynamic RTTF cards.
European continental competitions are returning and FUT players that own RTTF cards should keep their eyes open. What does the Champions League and Europa League resuming mean for FUT?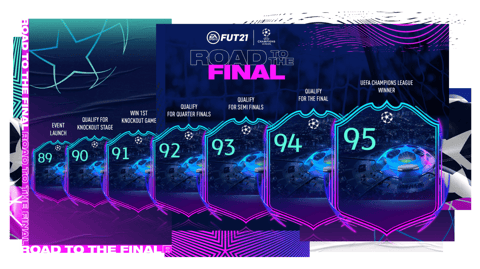 FIFA 21 RTTF Upgrades
Champions League
European football is back this week. This means that the dynamic RTTF cards EA Sports launched in November are up for upgrades. These cards get a boost based on results in the Champions League or the Europa league.
Now that we're in the knockout stages, cards could be upgraded regularly. CL and EL upgrades work differently, however. Here's how the Champions League RTTF scoring works:
+1 for a win in the first leg
+1 for a win in the second leg
No upgrade in case of a draw
The first upgrades will therefore be implemented as early as tomorrow but the second will come in mid-March.
Center back Lukas Klostermann (RB Leipzig) is a great asset as it is and a win would just make him more overpowered. While the German would reach 87 OVR by winning both legs, his opposite from Liverpool - Georginio Wijnaldum, starts at 87 and could go up to 89 OVR if his team finds some much needed form.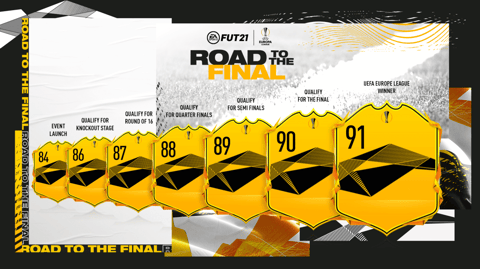 Europa League
The Europa League has one more knockout round, so upgrades are slower. Basically, a player would get a +1 if his team advances. That's it. First legs are played on February 18, second legs on February 25. That means that EL upgrades will arrive much sooner, if nothing else.
EarlyGame's RTTF Recommendations
The time to acquire RTTF cards on the cheap are definitely behind us, especially now that new upgrades are on the horizon. Champions League cards are unaffordable right now, so you better start watching the Europa League and snap some of those cards up. There are clear favorites in a bunch of matchups and given the cards' current pricing, we'd say these five are a good poach:
Ihlas Bebou (Hoffenheim)
Moussa Diaby (Bayer Leverkusen)
Bruno Peres (Roma)
Ante Rebić (Milan)
Wilfred Ndidi (Leicester City)
All other Europa League RTTF card prices have risen so much in recent weeks or are so unlikely to get upgraded that it's not worth buying at this point.
Create a MyEarlyGame account now! It lets you customize our site and enter all our giveaways. You can also follow us on Instagram or join our Discord for a fun chat.
Original article by EarlyGame's Philipp Briel.