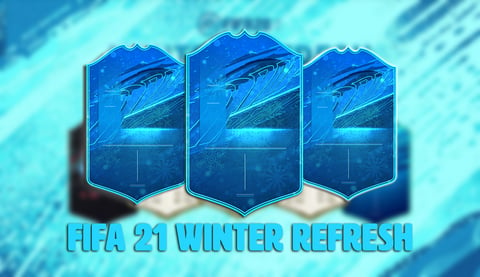 Long-time FIFA fans know what to expect in February: the Winter Refresh. Whether you're a seasoned FIFA veteran or a newcomer, you oughtta be interested in what exactly is coming our way with the FIFA 21 Winter Refresh.
It's hard to step in the shoes of Team of the Year. The current FIFA 21 event is, along with Team of the Season, the most coveted FUT promo out there. The FIFA 21 Winter Refresh still looks like it could do a decent job at keeping FUT-heads alert throughout February.
Five Players That Should Have Made the FIFA 21 TOTY

View gallery
What Is the FUT 21 Winter Refresh?
The Winter Refresh is a giant OVR shuffle that could go up or down. Yep, unlike most events, this one can damage your stock too. It can therefore be summarized as being the mid-season update. Those that have done well up to this point of the season will get a boost, others who failed to convince may lose some points. Dozens of players are usually affected by the Winter Refresh, so there's a big chance some of your favorites are in there.
That's not all. Winter transfers will be accounted for as well. It is a refresh after all. Arsenal fans will be able to give their loan signing Martin Ødegaard a spin, for example. Finally, Icon Moments - the strongest versions of Icon cards, are raising the bar to the roof.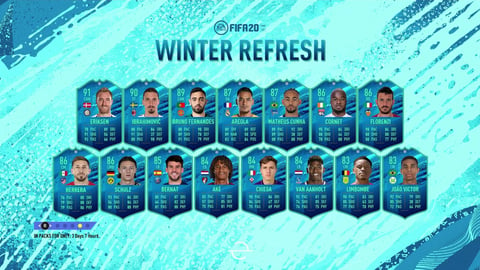 Winter Refresh Launch
With TOTY now over, Winter Refresh could begin as early as this Friday. It's really anyone's guess at this early stage. The event runs for two weeks, so we'd rather go for a February 12 start point and a late February conclusion.
The Winter Refresh Team
In FIFA 20 the Winter Refresh Team included improved cards for players who completed transfers in the January transfe window. If EA Sports stick to this concept we may see strong cards for not only Ødegaard, but also dudes like Moussa Dembélé, Sami Khedira and Sébastien Haller.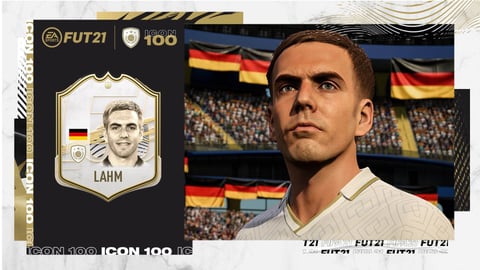 Icon Moments
The crowning glory of the Winter Refresh is usually the Icon Moments cards. These are the strongest variations of Icon cards, even better than Prime Icons. Last year Pelé and Diego Maradona maxed out at 99, while Zinedine Zidane and Johan Cruyff reached 97 and 96 OVR, respectively.
More Winter Refresh Content
We may see additional content that isn't necessarily a staple in the Winter Refresh update, such as:
New Players
Players who are not yet listed in the FUT database could find their way into the game at long last. The most obvious candidate for a card is Manchester United's Edinson Cavani.
Winter Refresh & Flashback SBCs
SBCs are a given, we're just not certain of the type. Player Moments and Flashback SBCs are prime candidates for inclusion during the event.
Winter Refresh Objectives
EA Sports have surprised us with plenty of Objectives players this season. Let's hope they keep the spirit for the Winter Refresh and create one or two cards that we can win through gameplay.
Join us on Facebook, Twitter, and Discord to have a chat. Or check out our YouTube channel for some visuals if reading's not your thing.
Want a personalized experience, with just the news and videos you care about? Then check out My EarlyGame and sign up for a free account.
Original article by EarlyGame's Philipp Briel.