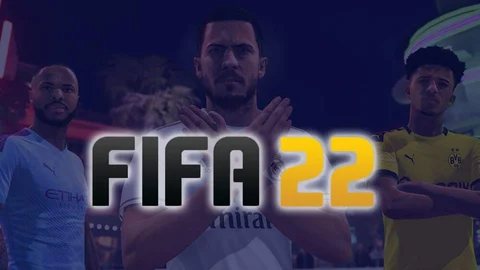 FIFA 22 is about 6 months away and now the leaks are finally coming in: We now got a FIFA 22 Ultimate Team leak that outlines some changes coming to the mode! See details below.
Ultimate Team and FIFA are as synonymous as... ah, it's too late in the workday for comparisons... anyway FUT is huge for FIFA and FUT 22 will be no exception in FIFA 22. Now we actually got some legit FIFA 22 FUT leaks.
Before we get into it, check out our FIFA 22 coverage first:
FIFA 22 Leak: Ultimate Team Changes
Rewards in the Weekend League are different now: You will now get specific players and the higher your rank, the better the player. We like that - sounds like a fair system to us.
The Weekend League will be less than 30 games
FUT Champs and Rivals will now adopt a two-tier system that will require Weekend League qualification every week. You'll get to play 5 matches and have to win 3 to qualify. Also, you can only participate in the qualification three times a week.
As with all things that contain the word 'leak' within: Take caution. These FIFA 22 news are not confirmed, this is not official, but I'll tell you what it is: Exciting.
Folks, let's be real here: Nobody likes ads, everybody likes raffles and we all wanna feel special. Right? Sign up for MyEarlyGame and you get just that: No ads, the content you wanna see & a chance to win free stuff. No brainer, really.