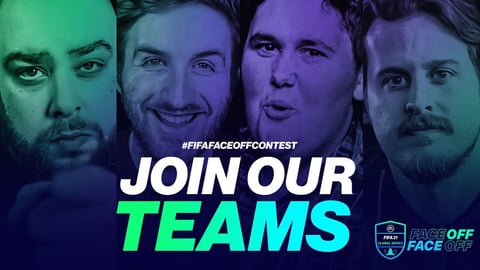 EA Sports are trying to engage the community with the FIFA Global Series Face-Off. In the mish-mash of FIFA pros, celebrities and regular folks, the latter will be up for prizes clocking at $25,000.
The FIFA Global Series Face-Off is already in full swing. You can register until February 19. It is no regular registration though. Wanna know how to join? Then keep reading.
FIFA Global Series Face-Off
This is no "click join" type of contest. You will have to record a video and upload it on YouTube or Vimeo with the hashtag #FIFAFaceoffContest. The video must have a length of at least a minute and a half and to be three minutes at most. In said video, you are basically free to speak on all things FIFA, although EA Sports have given some "ideas to consider":
Your FIFA backstory
Best item you ever packed
Your most impressive FIFA achievement
Your highest FUT Champions finish in FIFA 21
Bonus points for including your top goals or gameplay moments and reactions
Your video must be in English. If you are chosen, you will join the pros and celebs in the Face-Off where you'll be up to receive limited merch and prizes for up to $25,000. Additionally, you may be picked to participate in a live broadcast with your favorite FIFA persona. Are you not recording yet? Well, you should, cause the signup period expires on February 19. The winners will be notified on March 1 and the Face-Off shows themselves are scheduled for March 19 and March 26, broadcasted on Twitch.
Another thing you should register for is MyEarlyGame. It lets you enter all our giveaways. You can also follow us on Instagram or join our Discord for a fun chat.